​​​​​​​Boeing 737 Max To Be Cleared For European Flight This Summer After EU Approval
​​​​​​​Boeing 737 Max To Be Cleared For European Flight This Summer After EU Approval
The European Union Aviation Safety Agency (EASA) could return the Boeing 737 Max to European skies in the coming months upon approval, which could occur as early as next week. 
EASA suspended the Max in March 2019 following two fatal crashes, killing 346 people who died in Indonesia and Ethiopia.
Patrick Ky, the executive director of EASA, was quoted Tuesday by The Guardian as saying it would issue an updated airworthiness directive next week.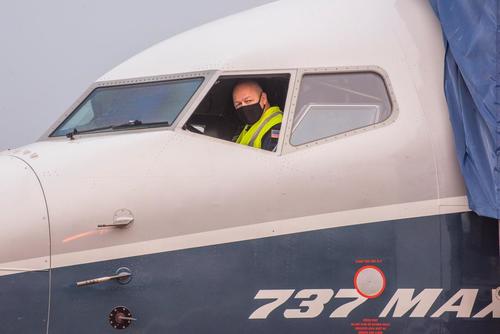 Ky said a separate airworthiness certification for the Max-200 variant would follow in the "coming weeks," allowing those jets to fly before summer. 
Since the two fatal crashes and worldwide grounding of the Max, Boeing updated software and rewired flight components on each aircraft. Airlines have also trained their pilots in the new changes. 
"We believe we know what happened in the Max accidents," Ky said. "We are confident that the safety criteria have been met."
Last month, airlines in the US and Brazil resumed commercial flights of Max jets. 
Reopening the European market for the Max would be a big move for Boeing to restore its credibility following the two crashes. 
According to Bloomberg, Air Lease Corp. Chairman Steven Udvar-Hazy said some carriers have reconsidered reinstating previously canceled Max orders. 
Udvar-Hazy said Europe, Russia, and Canada could approve Max airworthiness on Jan. 20. He said China is still a big question because of politics. 
Earlier this month, Boeing had agreed to cough up $2.5 billion to settle charges that it deliberately defrauded and deceived the FAA during Max's certification process.
 
Tyler Durden
Tue, 01/19/2021 – 13:10