Andrew Left's Citron Capital Ends 2020 Up 155% Net Of Fees
Andrew Left's Citron Capital Ends 2020 Up 155% Net Of Fees
Short seller Andrew Left's Citron Capital finished 2020 up 202% gross, and 155% net of fees, according to a letter published to the fund's website on Monday.
"One year ago, in the Citron Capital 2019 annual letter, we noted that Citron would never opine on the state of the market or specific asset classes as we understood our role as reacting to market conditions rather than predicting them. While Citron prides itself on understanding market conditions, I did not realize how prophetic this investment directive would become," the letter starts.
"The Fund's average exposure during 2020 was 98% long and 78% short. The average net exposure for the year was 20%," the letter says. It also disclosed that Citron went long Amazon, which hadn't previously been disclosed:
The only large contributor that we did not write about was an outsized long position in Amazon initiated in late March, in the midst of the Covid-l9 related panic. The logic was simple. If we continue to stay at home, Amazon is a huge winner. If everything goes back to normal, Amazon will still be a big winner.
Left said he stayed away from "story stocks" and was not short Tesla. "Our largest contributor on the short side was Inovio, which became a multi-billion-dollar company despite using the same exact deceptive playbook (verbatim) that it has used for five high profile viruses over the past 10 years," Left wrote in his 2020 letter. 
He also said that his biggest loser on the short side was GSX, which he called "a complete stock fraud that decided to go parabolic".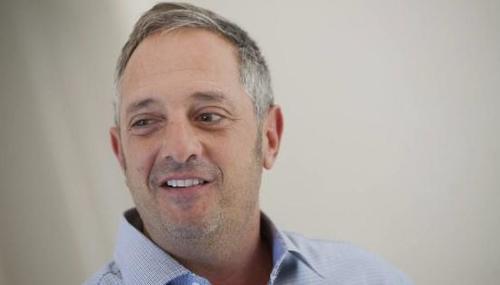 Left called the highlight of the year the bankruptcy of Mallinckrodt:
The highlight of the year for Citron concerned a company we were not even short — The Bankruptcy of Mallinckrodt. As our readers know, Mallinckrodt was the personification of the worst corporate America has to offer. We are proud of the years of work we put into that name.
In 2021, the fund says it will look for "situations, both long and short, that are misunderstood by the market and present an actionable investment opportunity", before nodding toward the SPAC environment as offering up plenty of ideas to consider. 
Left concluded:
Sitting in the comfort of my home office over the past year has been more of a humbling experience than empowering. Behind all of the symbols that run across the screen are stories of people adapting, innovating, and sacrificing to make the world a better place.

Through advanced technology, dedication to science, and the advancement in human behavior there are going to be many disruptors and disrupted in 2021, and we look forward to watching these developments and taking advantage of the opportunities that they will create.
You can read the full letter here. 
Tyler Durden
Wed, 01/06/2021 – 05:30