Apple Removes 39K Games From Chinese App Store Ahead Of Deadline
Apple Removes 39K Games From Chinese App Store Ahead Of Deadline
When historians look back to write the story of 2020, the CCP's ruthless crackdown on dissent (both on the mainland, and abroad) will  almost certainly be remembered as one of the year's most prominent themes, and perhaps a major inflection point.
From the skirmishes in the streets of Hong Kong, to the 70+ day lockdown in Wuhan that left residents traumatized, to the international condemnation that followed the Wuhan COVID outbreak, China and President Xi have every reason to double down on their antagonisms of political and economic rivals.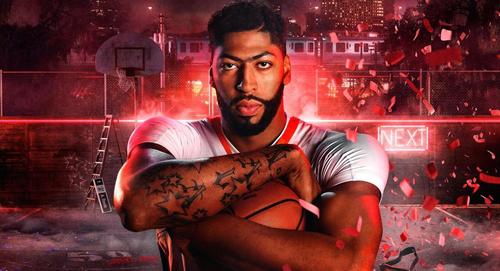 Hence, the Cupertino-based American tech giant revealed on Thursday that it had removed some 39K games from its app store in China at the behest of the CCP. The purge, according to Reuters, is the largest single-day removal in the history of the app store.
Though the two are unrelated, Apple's decision to remove the games is reminiscent of the company's feud with Fortnite and Epic Games after the latter tried to circumvent mandatory fees charged within the app store.
Wall Street analysts said the move was hardly a surprise, as Apple continued to close loopholes and kowtow to Beijing's demands. In this way, Apple is ensuring that it will retain its access to Chinese markets, particularly after Beijing's recent rousting of Alibaba over some seemingly innocuous comments made by CEO Jack Ma.
In addition to the 39K games removed from the platform on Thursday, Apple also removed another 7K or so non-game apps.
Interestingly, games impacted by the purge include Ubisoft's Assassin's Creed Identity, as well as NBA 2K20, according to research firm Qimai. That Beijing is seeking to bar NBA-related games is hardly a surprise, as the league has failed to mend ties with the CCP following a diplomatic spat from the fall of 2019.
Offering some critical context into the scope of this latest purge, data provider Qimai told Reuters that only 74 of the top 1.5K paid games available in the Chinese app store managed to survive.
Circling back to the game removals, analysts claimed that the decision wouldn't have an impact on Apple's earnings. But at the same time, they pointed to the lack of foreign game licenses being granted by the CCP as evidence of a growing crackdown,.
"However, this major pivot to only accepting paid games that have a game license, coupled with China's extremely low number of foreign game licences approved this year…will probably lead to more game developers to switch to an ad-supported model for their Chinese versions," said Todd Kuhns, marketing manager for AppInChina.
And just like that, Beijing has ensured that any games that don't receive its explicit approval will be hand
Tyler Durden
Thu, 12/31/2020 – 14:20