Banned From YouTube: Damning Video Details Tesla's 'Full Self Driving' Claims Versus Reality
Banned From YouTube: Damning Video Details Tesla's 'Full Self Driving' Claims Versus Reality
On Thursday, a video dropped on YouTube that laid out Elon Musk's statements about Full Self Driving over the last 5 years, compared to what the company has actually been able to achieve and deliver. The 12 minute video laid out a blatantly obvious case for Full Self Driving to be, as one FinTwit user described it, "one of the biggest bait and switch scams in history".
Noted Tesla short seller Montana Skeptic called the video "a truly superb 12-minute YouTube presentation on [Tesla's] full self-driving promises," noting that "almost every word spoken or written is by [Elon Musk], his carefully selected beta testers, or his legal counsel." 
In fact, the video made such an impact, some users joked that they were surprised it hadn't been pulled from YouTube yet. And then, of course, by the end of the night Thursday, the video had been pulled from YouTube. 
Lol this just happened. https://t.co/zltHiv8dL5 pic.twitter.com/Oddb7XJTPK

— Rob Schmied (@rschmied) March 25, 2021
After being re-uploaded to Vimeo, it appeared the video was once again taken down. Finally, it was put on Veoh, where it now resides. It has also been posted in a series of 5 Tweets:
Elon Musk is aggressively going after the Tesla Self-Driving Scam video uploaded today and attempting to take it down everywhere.

I've split it into parts, so hopefully this stays up for this evening.

Special thanks to Pat for the copy

(12 minutes)

Part 1 of 5: pic.twitter.com/1CFypIZhF6

— Financelot (@FinanceLancelot) March 26, 2021
We're guessing that copies may start to pop-up elsewhere once it becomes evident that someone is trying to scrub the video from the internet. 
Regardless, the video starts by laying out all of Elon Musk's claims about autonomy and Full Self Driving that he used to pitch the idea, while taking deposits for Full Self Driving, over the last half decade. For example, it shows Musk making claims of $30,000 "gross profits", per year, for a "single robotaxi", which, of course, does not exist.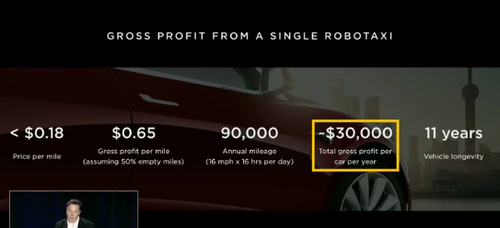 "It's financially insane to buy anything other than a Tesla," the video shows Musk saying in April 2019. 
The video also shows Musk in 2015 saying that Tesla will have autonomy in 3 years. It then shows Musk in 2018 saying that by the end of the following year, full self driving would be 100% to 200% safer than humans driving.
Noting that Tesla was in financial turmoil at the times Musk made many statements, the video swiftly debunks each of Musk's points as it shows them, using footage of media reports and autonomous "beta testers".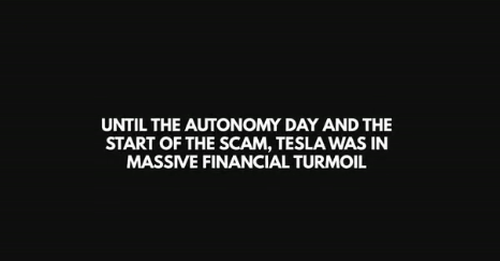 "We expect to be feature complete with full self driving this year," Musk is shown again crowing in 2019. "I'm extremely confident of achieving full autonomy next year," Musk is then shown saying in 2020.
The video then cuts to footage of numerous self-driving beta tests, repeatedly showing Teslas requiring human intervention. Recall, the company's latest Full Self Driving beta v8.2 was absolutely thrashed by critics like Road and Track who called it "laughably bad" and "potentially dangerous".
"If you think we're anywhere near fully autonomous cars, this video might convince you otherwise," Road and Track wrote about Tesla's Full Self Driving feature about a week ago. The article referred to the feature as "morally dubious, technologically limited, and potentially dangerous". 
The 12 minute video debunking Full Self Driving appears to show the same.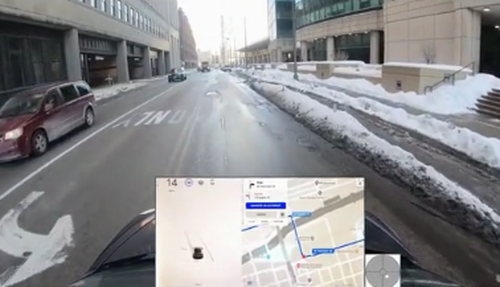 GLJ Research's Gordon Johnson said of the video in a Friday morning note: 
"In a video released last night on YouTube, and subsequently erased nearly as soon as it was released, it is credibly alleged that TSLA's full-self drive ("FSD") function is a massive deception, which, based on tesladeaths.com, is alleged to have already killed people – in fact, the video alleges FSD is killing people "right now". To the latter point, as has been documented for years here, "verified Tesla autopilot" deaths, again, according to tesladeaths.com, have been alleged a total of 6 times thus far…"
You can watch the whole video here.
Tyler Durden
Fri, 03/26/2021 – 09:05