Big-Tech Trumps Small Caps As Inflation Outlook Hits 13-Year High
Big-Tech Trumps Small Caps As Inflation Outlook Hits 13-Year High
Ahead of tomorrow's Jay Powell show, 5Y inflation breakevens soared to their highest since 2008…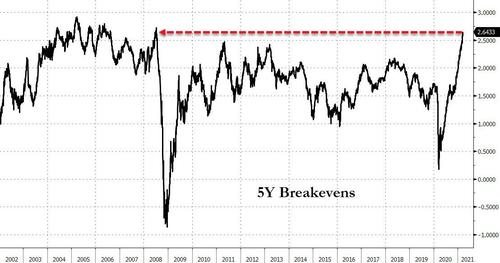 Source: Bloomberg
The gap between real yields and the growth/value relative-value bet has reached an extreme and retraced somewhat today…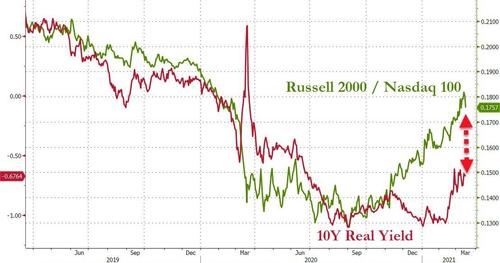 Source: Bloomberg
Will Jay Powell 'cut the rope' tomorrow…
At the cash open, Nasdaq was panic-bid and Small Caps puked. NOTE that at the European close, everything reversed and the market all went lower…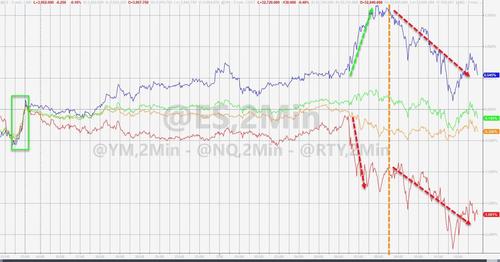 So much for that utter panic buying into yesterday's close. The Dow broke its 7-day win streak today.
This was the biggest Nasdaq outperformance over Small Caps since November 4th.
This move erased last week's relative Small Cap outperformance but was unable to accelerate further…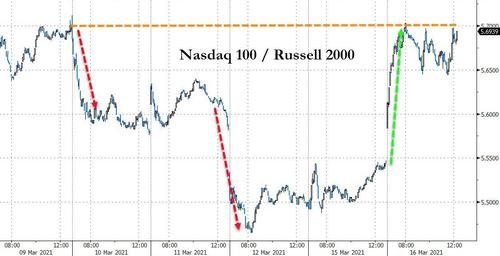 Source: Bloomberg
Is this the new trend to befriend?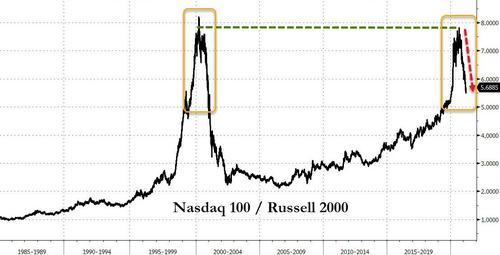 Source: Bloomberg
VIX tumbled back below 20 again today…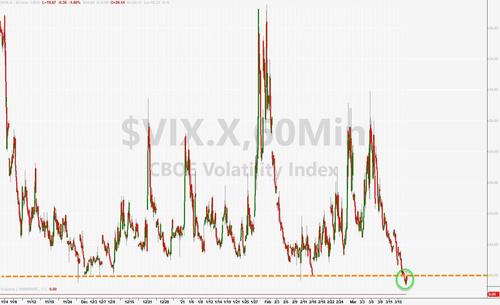 Bonds were chaotic today. Dumped across the EU open, and dumped across the EU close, massively bid into the 20Y auction, then puked right back… then bid into the close…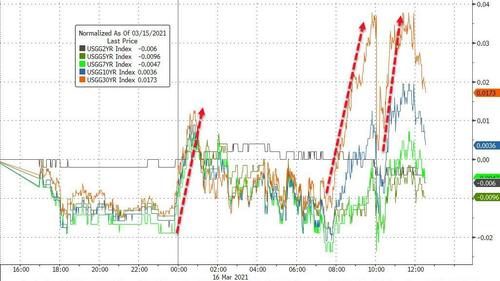 Source: Bloomberg
Real yields dipped a little today, catching down to Gold…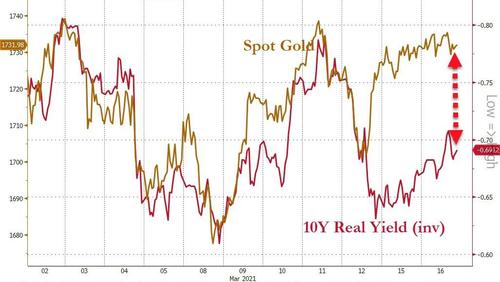 Source: Bloomberg
Ahead of The Fed statement tomorrow, the short-end of the curve is pricing in 122bps (5 rate hikes) between the end of 2022 and the end of 2024…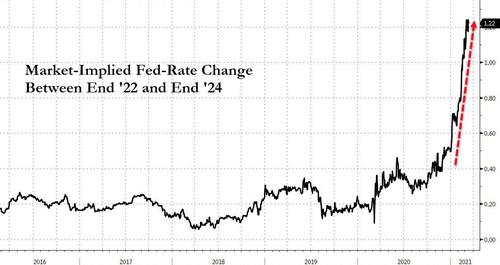 Source: Bloomberg
Bitcoin extended its losses from yesterday, but bounced back to around $56k intraday…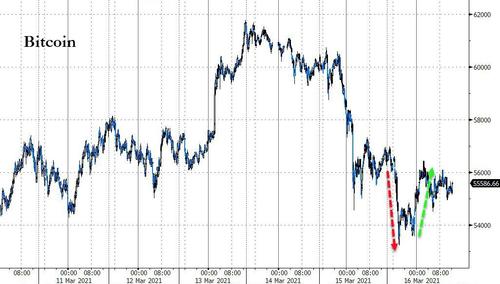 Source: Bloomberg
Gold clung to unchanged today as copper was the biggest loser. Silver and crude were lower…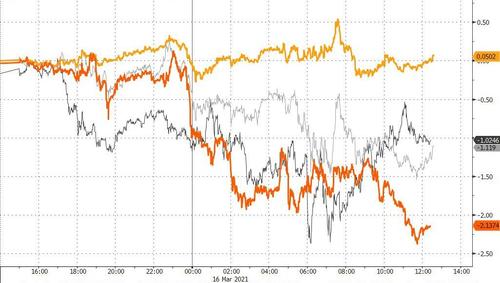 Source: Bloomberg
Finally, today's disappointing retail sales, industrial production, and homebuilder confidence data sparked a tumble in the macro surprise index to its weakest since June…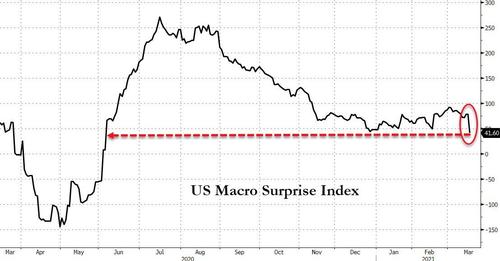 Source: Bloomberg
Tyler Durden
Tue, 03/16/2021 – 16:00