Border Facility Photos Leak Revealing Hundreds Of Children Huddled In "Terrible Conditions"
Border Facility Photos Leak Revealing Hundreds Of Children Huddled In "Terrible Conditions"
Photos from inside a US Customs and Border Protection overflow facility have leaked, revealing hundreds of children huddling on the floor of eight 'pods' – each of which are supposed to hold 260 people – yet one of which had over 400 unaccompanied male minors crammed together, according to Rep. Henry Cuellar (D-TX), who provided the photos to Axios to raise awareness about the situation.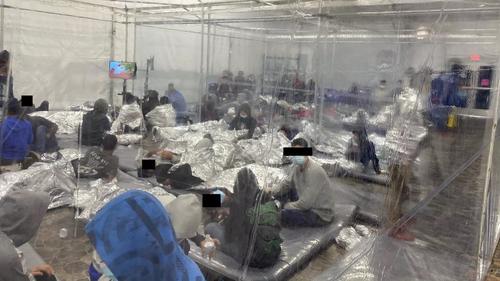 The photos, taken over the weekend by someone else, come amid a media embargo by the Biden administration, which has refused to allow press into the facilities to observe and document what's going on.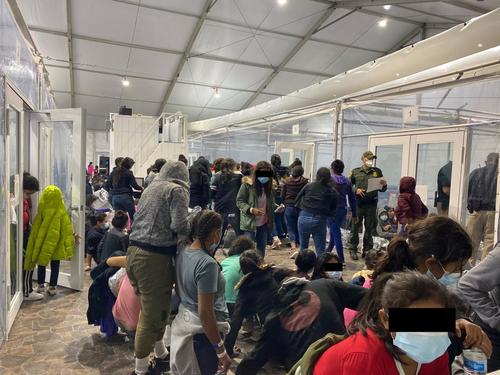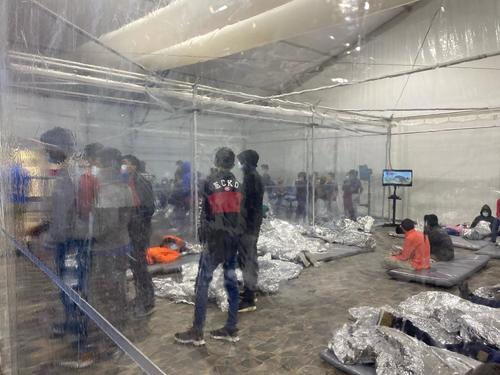 Cueller, who toured the Donna, Texas facility but did not take the photos himself, described the setting as "terrible conditions for the children," who he said need to quickly be moved into the care of the Department of Health and Human Services – which is currently at capacity due to a surge of migrants into the United States following President Biden's pro-illegal policies.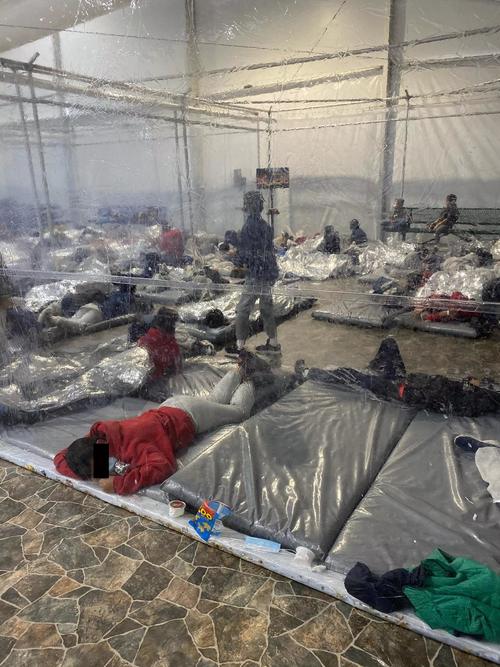 More via Axios:
Border Patrol agents are "doing the best they can under the circumstances" but are "not equipped to care for kids" and "need help from the administration," he said.
"We have to stop kids and families from making the dangerous trek across Mexico to come to the United States. We have to work with Mexico and Central American countries to have them apply for asylum in their countries."
As of Saturday, there were 10,000 migrants in CBP custody overall. Nearly half were unaccompanied minors — thousands of whom had been waiting for more than 3 days in border patrol facilities, according to government data provided to Axios by another source.
"I have said repeatedly from the very outset a Border Patrol station is no place for a child," said DHS Secretary Alejandro Mayorkas in a Sunday interview on CNN – discussing the situation he helped to create. "That is why we are working around the clock to move these children out of the Border Patrol facilities into the care and custody of the Department of Health and Human Services that shelters them."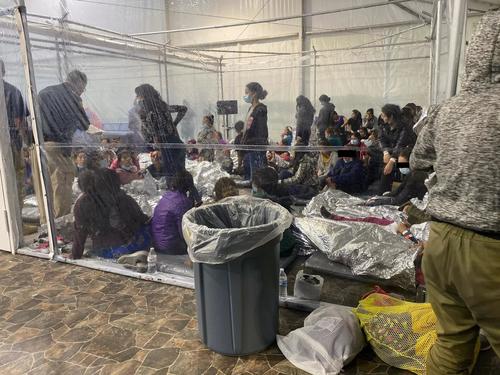 Tyler Durden
Mon, 03/22/2021 – 08:15