Boston Marathon Bomber Sues Feds For Hat 'Discrimination', Demands $250k 
Boston Marathon Bomber Sues Feds For Hat 'Discrimination', Demands $250k 
Boston Marathon bomber Dzhokhar Tsarnaev is suing the federal government for $250k over his treatment at a super-maximum security prison in Colorado, according to the Boston Herald.
In a handwritten letter, Tsarnaev alleges prison guards at the Federal Correctional Complex Florence – called the "Alcatraz of the Rockies" – have discriminated against him. 
Tsarnaev, 26, calls the treatment "unlawful, unreasonable and discriminatory." He points out in the letter that his white baseball cap and bandana's confiscation and limitation on bathing has resulted in a rapid decline in his "mental and physical" health. 
"The seizure of my hat is unlawful, unreasonable and discriminatory," he wrote. "This incident has caused me a great deal of mental stress and anxiety. 

This discriminatory action against me, reflects an attitude that has inevitably brought about more prejudiced actions that violate my rights and have resulted in my mental and physical decline."
The lawsuit was filed on Monday. A judge assigned to the case responded Tuesday by saying the "filing is deficient" because it does not include a "certified copy of prisoner's trust fund statement" and a $402 filing fee. 
Tsarnaev claimed a prison manager confiscated the baseball cap and bandana "because, by wearing it, I was 'disrespecting' the FBI and the victims" of the April 15, 2013 bombing.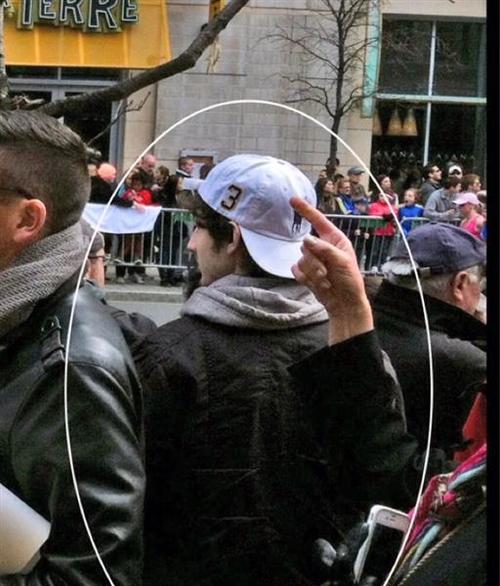 The significance of the hat and bandana is that on the day of the bombing, surveillance video caught him wearing both garments as he fled the bombing scene. 
Besides $250k, he wants "the court to appoint legal counsel and to cover all costs and legal fees."
Tsarnaev is severing life without parole, though last year, his death sentence was rejected due to jury selection concerns. 
Boston has yet to forget about the horrible bombing, which resulted in three dead and more than 260 people injured when Tsarnaev and his brother placed two pressure-cooker explosives around the marathon's finish line.
In the comment section of the Boston Herald, many were irate that the "terrorist" was still alive. 
One person wrote, "Arrogant POS. Execute him and then send his body back to that shithole Kyrgyzstan."
"Cook him. Cook him NOW," some said. 
Another person wrote: "The next time I see this maggots name in the news it better be his obituary."
Tyler Durden
Fri, 01/08/2021 – 17:25