Brexit Trade Deal Easily Passes House Of Commons
Brexit Trade Deal Easily Passes House Of Commons
The trade agreement negotiated between the UK and EU has, as expected, passed the House of Commons in a vote of 521 to 73, with a few members from both sides rejecting the deal for various reasons, even as the Labour leadership backed it.
The pound, which had been sliding all morning, jerked higher on the headline.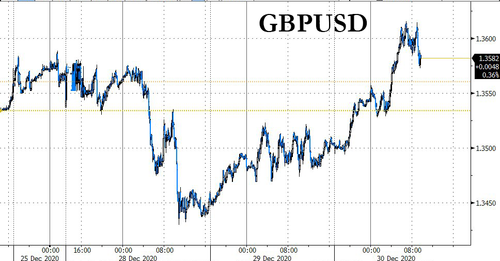 The vote puts the deal on track to become international law within hours.
Tyler Durden
Wed, 12/30/2020 – 09:58