Cash-Strapped Robinhood Scrambles To Raise $1 Billion From The Rich
Cash-Strapped Robinhood Scrambles To Raise $1 Billion From The Rich
After years of carefully building its brand and reputation, Robinhood, the stock-trading app that helped invent the no-fee commission, is on the verge of collapse as it faces a mortal threat for any financial company: a bank – or in this case a brokerage run – as thousands of its core users threatened to abandon the platform after RH halted trades in shares of Gamestop, AMC and other shares that had become part of a Reddit-inspired populist revolt against the hedge fund community.
Immediately, the move sparked a wave of rumors which verged on (what some might call) conspiracy: Dependent on HFT market-makers like Citadel for most of its revenue, Robinhood was cutting off the bulls who were bidding Gamestop and a handful of other popular hedge fund shorts into the stratosphere in service to its "masters" – Citadel, and hedge funds like Melvin and Citron (which had already reportedly capitulated on their shorts).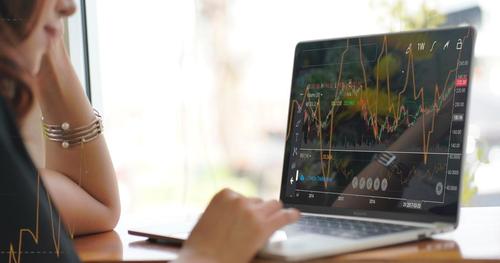 Robinhood wasn't the first mover: As we pointed out the other day, TDAmeritrade was the first to make the "unprecedented" move. As we suspected, it was almost immediately followed by the rest of the major day-trading brokerages.
Later on Thursday, Robinhood co-founder and CEO Vlad Tenev was on CNBC being grilled by Andrew Ross Sorkin about whether the firm was selling out the customers and core users who made it a success. Tenev swore that he and the firm had acted "preemptively", didn't really need the money,  and cut off certain trades and cashed out some customers' positions.
Robinhood Is Said to Draw on Credit Lines From Banks Amid Tumult

Robinhood taking from the rich… to stay in business

— zerohedge (@zerohedge) January 28, 2021
As Dave Portnoy cracked jokes on twitter about the "irony" of a company called Robinhood stealing from the poor to give more to the rich, Tenev was telling Andrew Ross Sorkin that "we absolutely did not do this at the direction of any market maker…the reason we did it was because Robinhood is a brokerage firm, we have lots of financial requirements including SEC met-capital requirements."
Readers can watch the rest of that interview below:
With RH's reputation – not to mention its multibillion-dollar IPO which insiders still insist is slated for the first half of 2021 – hanging in the balance, Bloomberg reported Friday morning that Robinhood and its fellow discount brokerages were forced by the DTCC – the cooperatively owned clearinghouse that aims to prevent market meltdowns by ensuring that complex derivatives trades don't take down the entire market – to put up more capital as collateral, a demand that – as Tenev said yesterday – the firm could not ignore (lest it draw the wrath of the federal government).
"Look, it is not negotiable for us to comply with our financial requirements and our clearinghouse deposits," Tenev added, somewhat more bluntly, in an interview with Bloomberg. "We have to do that."
Of course, to put up the required money, Robinhood first had to find it, and so the firm was forced to go, hat in hand, to the biggest banks in America asking for a loan, which – as we reported last night – it readily secured.
Robinhood Is Said to Draw on Credit Lines From Banks Amid Tumult

Robinhood taking from the rich… to stay in business

— zerohedge (@zerohedge) January 28, 2021
In a Friday morning report, Bloomberg claimed that RH alone borrowed more than $1BN so it could put up the capital required by DTCC. As Tenev explained, Some of these requirements can be "substantial" when there's a lot of activity in these names, and "in order to protect the firm and protect our customers we had to limit buying in these stocks."
But more than $1BN in collateral to secure trading in shares that are by all accounts heavily liquid (for the moment, at least)? It's understandable, to say the least, that the public is suspicious. Tenev said the firm took the decision "proactively" due to the surge in popularity. "It pains us to have had to impose these restrictions," he added.
As Bloomberg added, some of RobinHood's lenders included JPM and Goldman.
But within minutes, a shock wave invisible to the outside world rattled the mechanics of Wall Street — sending Robinhood rushing for more than $1 billion of additional cash. The stock market's central clearing hub had demanded large sums of collateral from brokerages including Robinhood that for weeks had facilitated spectacular jumps in shares such as GameStop Corp.

The Silicon Valley venture with the wildly popular no-fee trading app came to a crossroads. It reined in the risk to itself by banning certain trades and unwinding client bets — igniting an outcry from customers and even U.S. political leaders. By that night, word was emerging that Robinhood had raised more than $1 billion from existing investors and drawn hundreds of millions more from bank credit lines to weather the storm.

[…]

The firm has tapped at least several hundred million dollars from its bank credit lines, a person with knowledge of the situation said. The company's lenders include JPMorgan Chase & Co. and Goldman Sachs Group Inc., according to data compiled by Bloomberg. Representatives for Robinhood and those banks declined to comment.

Robinhood's capital remains "strong," CEO Tenev told Bloomberg TV, underscoring that the restrictions helped protect both the brokerage and its clients.

One question is whether frustrated customers will forgive what some see as a betrayal in their campaign against Wall Street's financial elite.

Douglas Bray, a software developer from Connecticut who's been using Robinhood for about five years, said he plans to withdraw about $100,000 after the trading restrictions.

"I'm disappointed I could not keep my money in GME like any institutional investor could," said Bray, 32, referring to GameStop's ticker. "Hedge funds are on the brink of a massive short squeeze and appear to be calling in all the cavalry. So brokers are now 'protecting' customers as a facade so that they can appease their institutional backers. The entire community is outraged."
It's understandable that regulators are concerned when a former penny stock sees an exponential surge. But of course, regardless of who Robinhood borrowed the money from, or where it is now, is that clearly, the people who are essentially the last line of defense against a complete financial implosion are concerned.
Maybe that means you should be too.
Tyler Durden
Fri, 01/29/2021 – 07:40