Cathie Wood Set To Maintain Control Of ARK Invest
Cathie Wood Set To Maintain Control Of ARK Invest
Tyler Durden
Fri, 12/18/2020 – 13:51
Last month, the news broke that Cathie Wood may wind up losing control of her own fund, ARK Invest, due to Resolute Investment Managers exercising a call option from years prior that would make it majority owner of the business. Now, it appears as though Wood may still maintain control.
In speaking to Bloomberg this week about the potential power shift, Wood said: "That has quieted down and we are in negotiations, We wanted to be fair and square with our partner, and I think things will work out."
It's easy to understand why Resolute would want a bigger piece of the pie, however. ARK now has $30.5 billion in assets across its seven ETFs and is doing $225 million in ETF revenue alone, Bloomberg noted. The company's "Innovation" fund had less than $2 billion in assets under 3 years ago in August 2018 but, due to Tesla's meteoric run, Wood now looks like one of the best active managers in the business.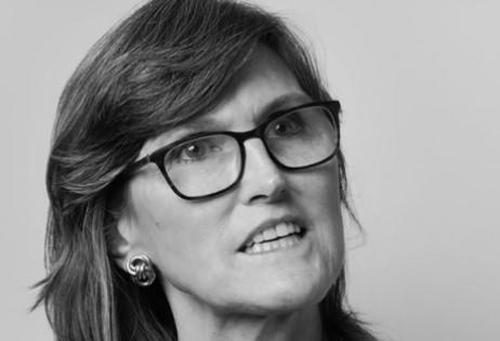 In a recent Bloomberg "Front Row" interview, Wood said: "We're up to $50 billion. Our business is very profitable."
However, Wood doesn't see future meteoric gains coming from Tesla as much, telling Bloomberg: "Tesla's still in the running, but I would have to say the biggest upside surprises are going to come from the genomic space. That's because the convergence of DNA sequencing, artificial intelligence and gene therapies, importantly Crispr gene editing, is going to cure disease."
And in keeping with other "fundamentally sound" names like Tesla, Wood also boosted her performance by keeping Bitcoin as a 7% position in certain ARK accounts. Wood says she is "extremely bullish" on Bitcoin. 
Recall, days ago we noted that ARKK's Innovation ETF had passed JP Morgan "for the largest actively managed exchange-traded fund."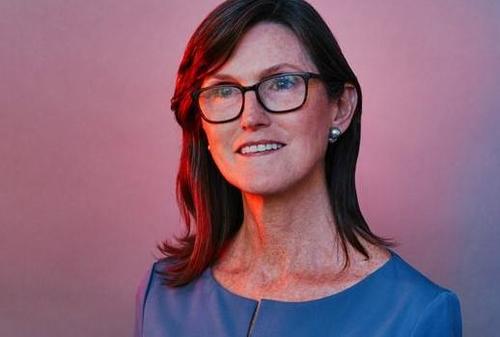 The ARK Innovation ETF (ARKK) saw a record inflow of $275 million last week, boosting it to just under $16 billion in total assets. This surpassed the $15.2 billion JPMorgan Ultra-Short Income ETF (JPST). The ARKK ETF, which has a insane strategic 10% weighting in Tesla, is up 150% year-to-date. Tesla is up 650% this year, totally not as a result of Softbank and Goldman Sachs options buying schemes and definitely as a result of their super-duper financials, we're sure. 
We noted that back in November, ARK was delivered notice from Resolute Management Investors that they would be taking control of her firm due to an option in a deal Wood had negotiated back in 2016. The power shift, which Pensions & Investments noted last month wasn't especially amicable, came due to a 2016 agreement between Resolute and ARK, where RIM acquired a minority stake in the investment manager – with a call option "to purchase a controlling voting and equity interest in (ARK) that is exercisable in 2021."
At the time the intent to exercise was announced, Wood had said: "On behalf of the employee-owners of ARK, we are disappointed that Resolute Investment Managers and its private equity owner, Kelso & Co., have chosen to issue this unwelcome notice that they intend to seize control of our business."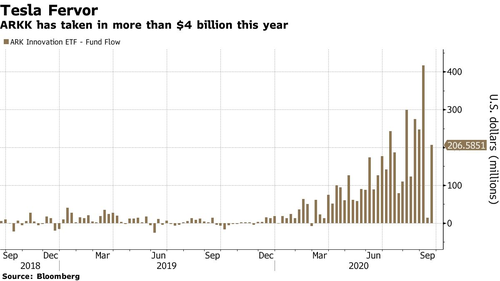 "As reported by Morningstar, ARK has delivered top one-percentile returns for multiple products over one-, three- and five-year periods. Thanks to our research and investing success, paired with our innovative digital marketing strategies, ARK now ranks among the largest ETF issuers in the U.S.," Wood said at the time. "The remarkable success of our team is rooted firmly in a culture of transparency, collaboration, and employee ownership."
Yeah – and a years-long mystery buyer of out of the money Tesla call options.