China Caught Importing 'Doctored' & Rebranded Venezuelan Oil To Evade US Sanctions
China Caught Importing 'Doctored' & Rebranded Venezuelan Oil To Evade US Sanctions
It's no secret that Maduro's Venezuela has long gone to extraordinary lengths to bust through the US oil export blockade and sanctions designed to choke the socialist country. This past summer, and in recent months, Iran emerged as Venezuela's chief trading and sanctions-busing partner, with at one point US authorities seizing and later auctioning off over 1.1 million barrels of fuel taken from Iranian tankers bound for Venezuela.
As we and other have noted before, methods often employed to evade sanctions involve Petroleos de Venezuela SA, or PDVSA, gaining the assistance of third party shell companies to change names and paperwork of vessels during export. "Ghosting" has also been a common tactic, which involves a tanker switching off its transponder in sensitive areas of a voyage to conceal its identity.
A new investigative report in Bloomberg details another dodge method being employed, namely "doping" the oil being transported with chemical additives while doctoring the accompanying paperwork, so that it can be "sold as a wholly different crude without a trace of its Venezuelan roots."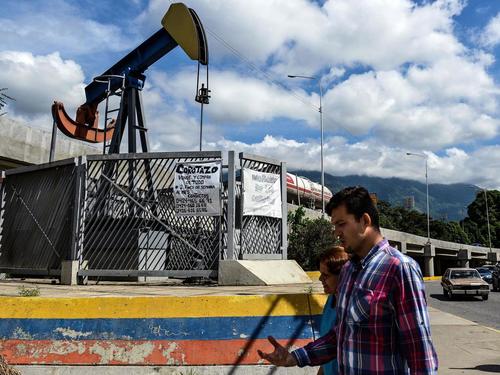 Much of this embargoed Venezuelan crude is ending up in China under different names and paperwork intended to conceal its origin, as the report details:
Invoices and emails reviewed by Bloomberg show the lengths to which some traders will go to disguise the crude's origin and get it to Asia, making Chinese refineries an essential lifeline for Venezuela's battered oil industry. U.S. officials, of course, can't ban Chinese or any international companies from buying Venezuelan oil. They can financially squeeze them, though, by prohibiting them from then doing any business with American companies. That is why such intricate steps are taken to disguise the origin of the crude.
This appears to be based on a trove of leaked emails containing the communications of industry insiders.
This likely represents the "tip of the iceberg," the report underscores, while featuring examples like the following:
In one email seen by Bloomberg, a Swissoil trader marketing "Singma" urged a counterpart to violate a standard industry practice by keeping the original loading paperwork off a tanker. "Putting original BL on board of a vessel is insane, do not do it," the trader said, referring to bills of lading. "You do not understand the problem you are getting into."

In an email responding to questions, Swissoil's attorney said, "Swissoil Trading SA is not marketing and has not marketed crude oil from Venezuela."

Bloomberg saw documents for at least 11.3 million barrels of Venezuelan oil that were sold by Swissoil and delivered to China last year under the guise of other names.
It remains that on an official level China supposedly hasn't imported Venezuelan crude in a year-and-a-half.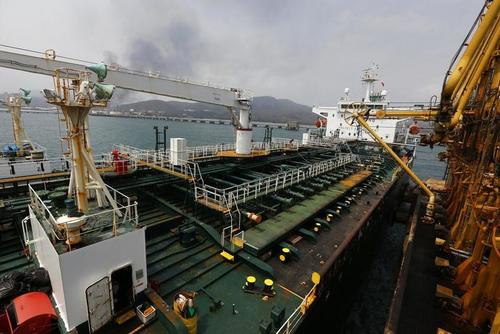 In one instance a Swissoil member tells an external company, "Gentlemen, this is the doping fee," in reference to a mysterious over $200,000 fee that was billed. "I am sure we will need these guys in the future, please make sure they get paid promptly," the email said.
Likely this state of things is only to continue and will possibly grow given the new Biden administration appears to be content to keep Trump's max pressure campaign targeting Maduro and Venezuela's state oil revenue in place. 
Tyler Durden
Fri, 01/22/2021 – 23:20