China Threatens US With "Heavy Price" For "Crazy Provocation" Of Top Ambassador's Trip To Taiwan
China Threatens US With "Heavy Price" For "Crazy Provocation" Of Top Ambassador's Trip To Taiwan
China is warning the United States to be ready to pay a "heavy price" should it move forward with sending its Ambassador to the UN Kelly Craft on an official trip to Taiwan next week.
"We wish to remind the United States that whoever plays with fire will burn himself," the Chinese mission to the UN said in a statement. "The United States will pay a heavy price for its wrong action," 
"China strongly urges the United States to stop its crazy provocation, stop creating new difficulties for China-U.S. relations and the two countries' cooperation in the United Nations, and stop going further on the wrong path."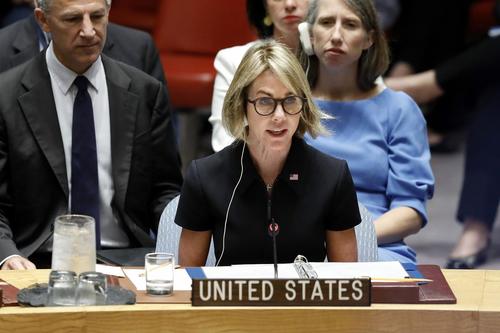 Beijing demanded that the visit be canceled, saying China "firmly opposes" the provocative action, and suggested strongly it would be seen as a violation of the 'One China' policy.
Craft will visit officials in Taipei from January 13 to 15, which will "reinforce the US government's strong and ongoing support for Taiwan's international space," according to a US diplomatic statement.
A series of lower level administration officials visited the island last year, also at a tense moment that US weapons sales to Taiwan were being brokered and finalized, which Beijing also condemned. 
But this upcoming trip will be arguably the highest profile and most visible figure under the Trump administration to go to Taipei thus far.
Chinese state media has also been busy underscoring that the continuing US delegations are a violation of Chinese sovereignty, also while continuing military exercises in and near the Taiwan Strait.
Tyler Durden
Fri, 01/08/2021 – 20:45