China To Sanction US Officials For "Blatant Interference" In Hong Kong & Taiwan
China To Sanction US Officials For "Blatant Interference" In Hong Kong & Taiwan
Authored by Dave DeCamp via AntiWar.com,
China announced it plans to sanction US officials as retaliation for measures Washington has taken over Hong Kong and for steps the Trump administration has taken to increase ties with Taiwan.
Chinese Foreign Ministry Spokeswoman Hua Chunying said on Monday that the US was "blatantly interfering" in Hong Kong by sanctioning Chinese officials over arrests in the city.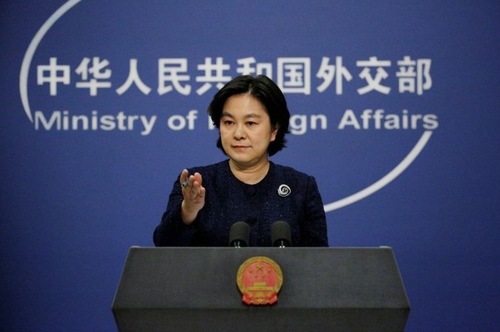 Last Friday, the US imposed sanctions on six Hong Kong and Chinese officials. In December, the US sanctioned members of Beijing's legislature for their alleged role in crafting Hong Kong's new national security law.
Hua said Beijing will hit US officials and lawmakers who are "primarily responsible for the vile actions on Hong Kong" with reciprocal sanctions. "The US must immediately stop interfering in Hong Kong's affairs and immediately stop using various pretenses to interfere in China's internal affairs," she said.
Hua also said China will take action against US officials responsible for the increased ties between Washington and Taipei. Specific names of US officials that will be subject to punitive measures have not been given.
The Trump administration has taken several steps to increase diplomatic relations with Taiwan as part of its hardline China policies. In the latest move, Secretary of State Mike Pompeo announced he was lifting State Department restrictions on official US contacts with Taiwanese officials.
Hua said Monday that unspecified US officials would also be targeted by Beijing as they had "acted maliciously" on the Taiwan issue.
Tyler Durden
Tue, 01/19/2021 – 18:30