Citigroup CEO Introduces "Zoom-Free Fridays" & "Citi Reset Day," Encourages Vacations
Citigroup CEO Introduces "Zoom-Free Fridays" & "Citi Reset Day," Encourages Vacations
More than a year since the virus pandemic began, many companies, such as Citigroup Inc., are finding hybrid work models for their employees are becoming more permanent. 
In a memo to employees, first seen by Bloomberg, Citigroup Inc. CEO Jane Fraser is trying to shake up the workweek for employees working at home. She barred video calls on Fridays and encouraged vacations. 
Fraser replaced Michael Corbat earlier this year and told employees in the memo that the workweek's final day should be known as "Zoom-Free Fridays." She also gave employees a day off on May 28 to extend their Memorial day weekend. She designated May 28 as a holiday to be known as "Citi Reset Day."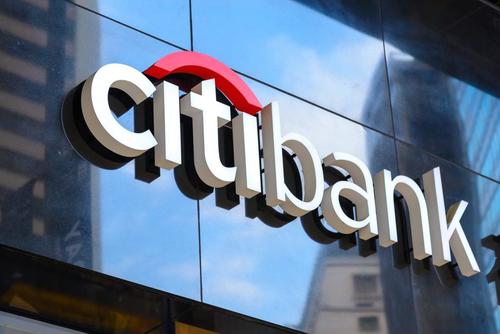 The memo also stated that employees working at home should avoid scheduling meetings outside of normal operational hours. 
"I know, from your feedback and my own experience, the blurring of lines between home and work and the relentlessness of the pandemic workday have taken a toll on our well-being," Fraser wrote in the memo. "It's simply not sustainable."
She encouraged employees to take vacations which will be good for their mind, body, and soul, considering many have been cooped up in their homes for nearly a year. The idea of traveling to a resort destination and working from there is what some employees have already done. 
The pandemic has forever altered the workweek as a hybrid model becomes widely popular among large firms. This means employees will have a few options: first, permanently work from home; second, split up the workweek between home and office. 
… and maybe the four-day week is catching on… Will Stronge, director of research at Autonomy, said: "The four-day week is picking up momentum. For the large majority of firms, reducing working hours is an entirely realistic goal."
Deutsche Bank is another large corporation that has embraced a hybrid work model between home and office. 
Deutsche Bank U.K. CEO Tiina Lee recently said being in the office 5 days a week "feels to me a little bit like a wasted opportunity." Lee said that staff wants to work from home, and "that is something that we're looking to explore."
Even when the pandemic is over, Ford Motor Co. told 30,000 employees this month they can work from home. British Petroleum is another firm that has recently allowed staff to work from home two days a week as part of a pandemic-inspired shift to flexible working patterns.
This is the latest warning shot for corporate real estate in some of the world's most valuable markets that companies are set to decrease their corporate footprint as hybrid work models become permanent. 
Tyler Durden
Tue, 03/23/2021 – 17:05