Conte Quits As Italy's PM In New Bid To Build Majority
Conte Quits As Italy's PM In New Bid To Build Majority
The Tuesday resignation of Italian Prime Minister Giuseppe Conte has left the country in what the Italians call a government crisis "in the dark" – one which has no obvious solution, according to AFP.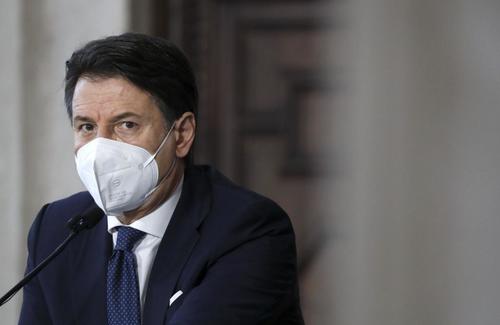 After three weeks of political uncertainty following the exit of a small party, Italia Viva, from the coalition government led by Conte, Italy has been plunged into instability. The schism came to a head amid disputes over EU pandemic recovery funds and how they are dispersed. Amid the impasse, ex-premier Matteo Renzi – head of Italia Viva – walked.
Early Tuesday, Conte – Italy's longest-serving head of state in recent memory – informed his ministers of his resignation, before officially handing it to President Sergio Mattarella – who reportedly asked Conte to remain in a 'caretaker' role during the formation of a new government.
Conte's resignation was largely seen as an attempt to avoid a parliamentary defeat at a Senate vote later this week, after barely surviving a vote of confidence last week. With the departure of Italia Viva, however, his government was stropped of a working majority, meaning any major laws would face gridlock for the remainder of his mandate.
Mattarella now has to decide whether he'll give Conte another chance to negotiate with lawmakers in order to cobble a majority back together that will allow him to govern. If he can't strike an agreement  with Renzi on a new coalition government, voters will be forced to head to the polls again in a forced election two years ahead of schedule.
Another possibility, per AFP, is naming an independent as premier, which would prevent conflict between the PD and M5S. Leftist publication La Repubblica Daily reports that Conte could serve as a minister in such a cabinet.
Until now the main coalition parties – the anti-establishment 5-Star Movement and centre-left Democratic Party (PD), have backed Conte's efforts to remain in power. "Conte is the essential element and we need to broaden and relaunch the government's action," Debora Serracchiani, the deputy head of the PD, told state broadcaster RAI.
Conte, an attorney with no direct political affiliation, is close to 5-Star, the largest party in parliament. He first came to power in 2018 after 5-Star formed an unexpected coalition with the far-right League. When that pact unraveled a year later, he stayed on as head of a new administration involving the 5-Star and leftist parties. Opinion polls show that Conte is Italy's most popular leader, with an approval rating of 56%, almost 20 points above the next closest politician, according to a poll published by Corriere della Sera daily on Saturday.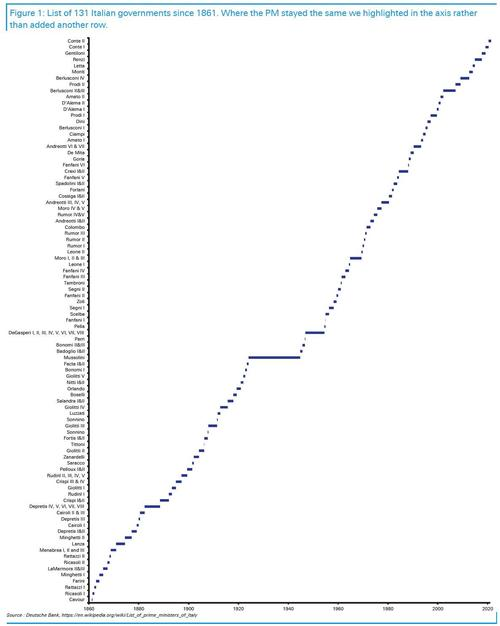 Italy has recorded over 85,000 deaths linked to COVID-19, according to data from Johns Hopkins University.
Tyler Durden
Tue, 01/26/2021 – 10:25