Cuomo Reportedly Told Former Aide He Would Like To "Mount" Her Like A Dog
Cuomo Reportedly Told Former Aide He Would Like To "Mount" Her Like A Dog
Although the mainstream press has seemingly stopped paying attention to the still-expanding sexual harassment controversy (stories are still hitting, but they've been relegated to the meat of the NYT metro section), more troubling details about Gov. Cuomo's conduct have continued to dribble out, thanks to his 7 accusers, and a handful of former Albany reporters who have also shared some stories about Cuomo's sleazy approach to hitting on women in the workplace.
Well, that might change, since on Friday, #MeToo scribe Ronan Farrow published a lengthy interview in the New Yorker with Lindsey Boylan, a former Cuomo staffer running for Manhattan Borough President. Boylan published her first sexual harassment allegations on Twitter late last year. But it wasn't until she expanded on those claims in a medium post – around the same time that Cuomo admitted to lying about COVID nursing home death numbers – that other women started coming forward.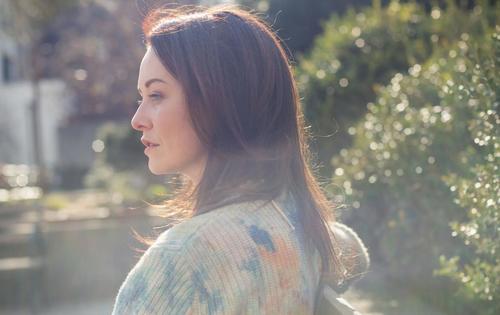 Weeks later, with the third-term governor still refusing to resign, Boylan is back with a high-profile exclusive interview with one of the most visible working journalists in America (Farrow's reporting has been credited with helping to launch the #MeToo movement).
Boylan's interview arrives a few days after the NYT reported on a letter purportedly penned (at least in part) by Cuomo, in which he sought to aggressively discredit the former staffer-turned-pollitician. The New Yorker added on Friday that Cuomo and his team also conspired to leak Boylan's personnel file, which included details about alleged bullying by the former staffer (details appeared in stories published by the AP and others). But Farrow also spoke with other former Cuomo staffers who affirmed that Boylan could often be hostile and bullying, suggesting that she gave as good as she got.
Perhaps the most alarming segment of her latest interview was a story Boylan shared where Cuomo made a crude joke about his desire to sleep with her. After a German shepard excitedly mobbed Boylan, the governor reportedly remarked that he would "mount" her if he were a dog.
She said that, in October, 2017, as she sat with the Governor on a private plane, he told her, "Let's play strip poker." (In a statement released by the Governor's office, four former staffers listed as being on such flights that month said that they had not witnessed the exchange.) In 2018, in an incident she has not previously disclosed, Boylan attended a meeting on the ground floor of the Governor's mansion. At a press conference that February, Cuomo had proudly showed off his new puppy, a Siberian-Shepherd-Malamute mix named Captain. After the meeting, Boylan said that she made her way toward the entrance with the Governor, and Captain approached her. When the dog jumped up and down near her, Boylan said, she reached out to calm him, and then backed away. Cuomo, she said, joked that if he were a dog, he would try to "mount" her as well. Boylan said that she did not reply. "I remember being grossed out but also, like, what a dumb third-grade thing to say." She added, "I just shrugged it off." A spokesperson for Cuomo declined to comment specifically on the claim, but reiterated Cuomo's denial that he behaved inappropriately with Boylan.
Another notable tidbit from the NYer story: Boylan alleged she once listened on as Cuomo verbally abused Susanne Craig, then the NYT's Albany bureau chief, who would later go on to achieve mainstream fame as one of the NYT journalists who reported on leaks related to Trump's tax returns.
Another factor informed Boylan's decision to first disclose her allegations online, on her own terms. She had been fearful about reporters' willingness to stand up to Cuomo's tactics. Cuomo and his aides were legendary for their bullying of the press. According to a source familiar with the episode, in a February, 2014, off-the-record dinner with the Times, Cuomo, after several drinks, began shouting at Susanne Craig, the newspaper's Albany bureau chief, finally telling her, "I'm going to ruin you. As long as I live, I will never speak to you again." Cuomo then stormed out of the restaurant. (A Cuomo spokesperson acknowledged a "tense disagreement" with Craig over an article. He added, "It's no secret that the office has had a number of difficult conversations with reporters over the years––we respect tough reporters and hope they respect us.") Several months later, Craig was part of a team of Times reporters who published an investigation into Cuomo's disbanding of an anti-corruption commission.
Boylan's political instincts are clearly pretty-well developed at this stage. She's proving adept at keeping the narrative alive. But as for whether this media savvy will translate to a win in NYC's June Democratic primary, well, we'll just have to wait and see.
Tyler Durden
Fri, 03/19/2021 – 10:20