Cuomo Says Addicts In State-Run Rehabs Next To Receive COVID Vaccine
Cuomo Says Addicts In State-Run Rehabs Next To Receive COVID Vaccine
Even as thousands of criminals across the Empire State (and particularly in the Big Apple) remain on house arrest, or free on parole, Gov Andrew Cuomo is prioritizing another group of institutionalized individuals: drug addicts currently undergoing treatment in state-run addiction-help facilities.
Cuomo said during Monday's press conference in Albany that residents in facilities operated by the Office of Addiction Services and Supports, (better known as OASAS) will be given the vaccine (along with employees at urgent care centers and health care workers administering the vaccines).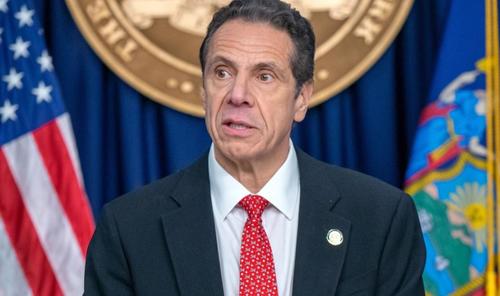 NY delivered some of the first vaccinations in the country earlier this month, and the state is expected to receive another 259K combined doses of the Pfizer and Moderna vaccines this week. Those vaccines were delivered to front-line health-care workers and nursing home residents.
Cuomo explained that addicts in rehab were being prioritized because of the dense living conditions: "That's where you have a lot of people living in concentration."
He continued: "Nursing homes are obviously the most problematic because they're congregate plus older, vulnerable people. OASAS facilities, what we call the O facilities, they're congregate – not necessarily older – but congregate facilities."
Police, firemen, teachers and others in public-facing jobs will need to wait at least a few more weeks to get the vaccine but, hey, at least we know the junkies will be alright.
Tyler Durden
Tue, 12/29/2020 – 09:35