Czech Republic's Richest Man Dies In Alaskan Helicopter Crash
Czech Republic's Richest Man Dies In Alaskan Helicopter Crash
Czech billionaire Petr Kellner, the tiny Central European country's richest man, was among five people killed in a helicopter crash in Alaska's backcountry over the weekend while he and several other guests at a local ski lodge were on a trip. 
The Airbus AS350 B3 carrying Kellner and the others crashed in unknown circumstances about 50 miles east of Anchorage at roughly 1835ET on Saturday, according to local officials quoted in the Times of London.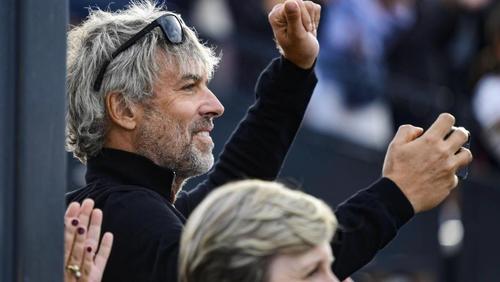 Kellner, 56, had a net worth of about $7.5 billion according ot the latest Forbes estimate.
The others who died were Gregory Harms, 52, of Colorado, Benjamin Larochaix, 50, of the Czech Republic, and two Alaskans, Sean McMannany, 38, and the pilot, Zachary Russel, 33, of Anchorage. Another individual who was on board was in serious but stable condition.
The passengers had been flying from the Tordrillo Mountain Lodge (about a 40 minute flight from Anchorage, a spokeswoman for the lodge said) at the time the helicopter crashed.
Kellner and the Coloradoan Larochaix were said to be "loyal and frequent" guests at the lodge, while Harms was a pioneering heli-ski guide in Alaska who had worked at the lodge for years.
The spokeswoman added: "This news is devastating to our staff, the community in which we operate and the families of the deceased." The lodge says it is the longest operating heli-skiing lodge in Alaska. Packages start at $15,000 per person.
For those who aren't familiar with it, heli-skiing involves off-trail, downhill skiing or snowboarding reached by helicopter, instead of a ski lift.
Kellner is the latest uber-rich person to perish in a US helicopter accident. The most high-profile figure, of course, is Kobe Bryant, who died in Southern California last January.
Tyler Durden
Mon, 03/29/2021 – 07:39