Dan Bongino To Fill Rush Limbaugh's Airtime In Major Markets
Dan Bongino To Fill Rush Limbaugh's Airtime In Major Markets
Conservative pundit Dan Bongino will take over the late Rush Limbaugh's coveted three-hour airtime slot across several major markets, according to Cumulus Media Inc's Westwood One.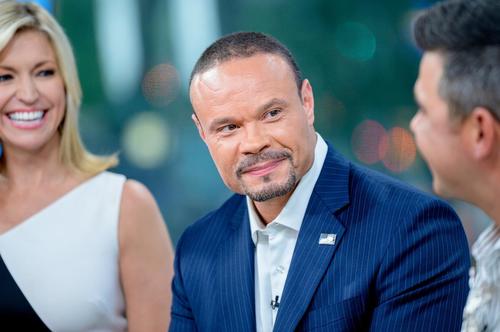 Following Limbaugh's death last month, most stations have been filling the void by playing reruns of old episodes. Limbaugh, the most listened to radio host in the United States, reached over 20 million monthly listeners across over 650 affiliates, according to the Wall Street Journal.
Bongino, a former Secret Service agent and NYPD officer who has his own popular podcast, has become a rising star in conservative media. He will fill the three-hour slot in New York, Los Angeles, Chicago, Dallas, San Francisco, and Washington, DC, while most other stations will continue to air old tapes of the show.
Mr. Bongino lost three Congressional races—two in Maryland and one in Florida—running as a Republican, but his success in punditry has exploded. A vocal supporter of conservative candidates who once declared, "my entire life right now is about owning the libs," his views often echo Mr. Limbaugh's. He is also a man of many media: He has written several bestselling books, appeared regularly on Fox News, and commands a Facebook page with more than four million highly engaged followers.

The move by Westwood One, which syndicated Mr. Limbaugh's show across about 30 stations, signals that the revered and controversial host's void may be filled piecemeal, instead of by a single successor. The radio network didn't specify exactly how many stations Mr. Bongino's show would appear on. Already some individual markets have chosen local hosts to take over the airwaves. –Wall Street Journal
In other markets, different hosts such as right-wing Evangelical commentator Erick Erickson has taken over Limbaugh's slot, while Jacksonville's WOKV has given the slot to radio host Mark Kaye. In Baltimore, radio and podcast host Derek Hunter has taken over the slot.
While iHeartMedia admits that "No one can replace Rush Limbaugh," the company's Premiere Networks have continued to air a hybrid of Rush reruns on topics currently being discussed, using guest hosts in between clips. So far it's attracted roughly 75% to 80% of Rush's regular audience, according to a person familiar with the matter.
Tyler Durden
Thu, 03/18/2021 – 22:00