Dick's Joins Athleisure War With VRST Launch
Dick's Joins Athleisure War With VRST Launch
Submitted by Market Crumbs,
Athleisure has been popular in the clothing space well before the pandemic hit, with brands such as Lululemon, Nike, Adidas and Under Armour dominating the space.
As people continue to seek clothing that can be worn in the gym or around the house just as easily as it could be worn out to a restaurant, companies have rushed to grab a piece of the athleisure pie.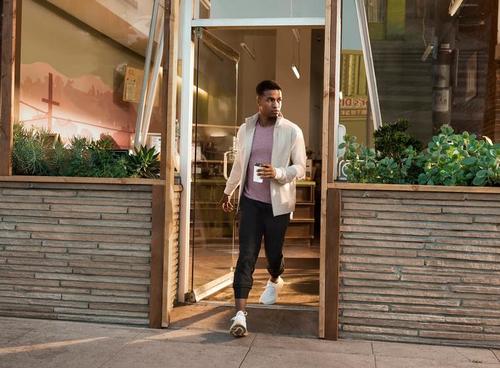 Target's activewear and sporting goods brand, All in Motion, just surpassed $1 billion in sales in its first year after the company says its in-house design team used intel from thousands of guests from the beginning to get the product right.
With the athleisure market continuing to show strong demand, Dick's Sporting Goods unveiled yesterday its new men's athletic apparel line, VRST. VRST will be available exclusively on VRST.com and dicks.com and will land in more than 400 Dick's locations across the U.S. in the coming weeks.
The line includes popular athleisure items such as commuter pants, joggers, shorts, tees, hooded sweatshirts and quarter-zips. VRST items will be priced from $30 to $120 and be available in multiple sizing options outside of standard sizes S-XXL.
"With the continued intersection of casual wear and athletic apparel, we saw a white space opportunity for a men's line," Dick's Senior Vice President of Product Development Nina Barjesteh said. "The VRST line leverages our expertise in athletic apparel, technology and the in-house design capabilities we have been building over several years. VRST not only offers sophisticated performance apparel for running and training, but also comfortable, stylish pieces with premium fabrication that can be worn around town, out with friends or while working or working out at home."
The launch of VRST follows the success of its CALIA brand, which is a women's fitness and lifestyle brand launched more than five years ago through a partnership with Carrie Underwood. Dick's says CALIA has become one of the its top-selling women's brands.
VRST will become just the second brand—after CALIA, sold exclusively at Dick's to have its own eCommerce and digital platforms. Dick's says it will share additional news on brand ambassador and marketing initiatives in the coming weeks.
With the athleisure style of clothing seemingly a trend that will be around for a while, Dick's is the latest company to enter the market with its own brand.
Tyler Durden
Fri, 03/19/2021 – 13:12