Dr. Fauci Insists He Never Told Americans To Cancel Christmas
Dr. Fauci Insists He Never Told Americans To Cancel Christmas
Tyler Durden
Fri, 12/18/2020 – 07:41
Perhaps because he fears the growing public backlash might hurt the US vaccination effort, or maybe because that  40% survey number made him nervous, Dr. Fauci – who once challenged Americans by declaring that a canceled Christmas was "just one of those things we're going to have to accept".
Instead, Dr. Fauci is telling Americans that they don't need to cancel Christmas, they just need to exercise good judgment and keep the size of their gatherings to a "manageable level." And when it comes to traveling, all Americans should be cautious, and think twice before committing to travel extremely long distances to see one another.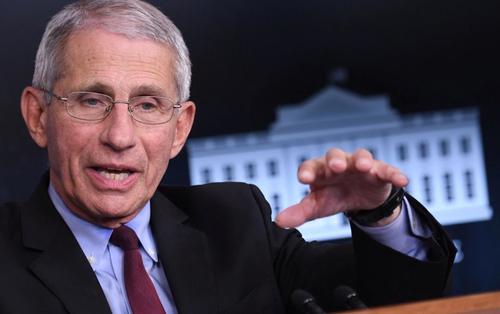 Once again, the good doctor is walking back a previous statement, insisting that he never asked Americans to cancel Christmas, even though he very clearly did.
It reminds us of when Dr. Fauci walked back his comments about the UK's emergency-use approval for the j
Ultimately, whether or not your family "cancels" Christmas should depend on your individual circumstances, as well as where you live – with NYC, LA and SF all marked as top targets.
"I'm not saying that everyone should cancel the family gathering, I'm saying that people will need to make individual choices," Dr. Fauci told Fox host Bill Hemmer.

"You don't have to cancel things – you can still spend time with your family. I'm just asking people to be careful when it comes to travel that may not be necessary, travel that you can avoid, and when you get together, try to make some limitation to it."
Although most Christmas dinners in the US are pretty subdued, but some people invite nearly two dozen guests to enjoy dinner and share presents.
"You have some Christmas dinners [where] people bring friends and others who travel from different parts of the country. You could have 15 or 20 people at a dinner," Dr. Fauci said
Finally, the good doctor blamed America's "Independent Spirit" for the widespread anxieties related to the vaccines, adding that there are still people in "various parts of the country" who believe COVID is a hoax."
Earlier this week, Fauci said he wouldn't be spending Christmas with his children for the first time ever, and urged other families to make similar "painful" choices if necessary.