Dutch PM Rutte Resigns Over Childcare Subsidy Debacle
Dutch PM Rutte Resigns Over Childcare Subsidy Debacle
With Italian politics once again in shambles (heading for its 132nd government in 160 years), Europe is now facing yet another debacle as Dutch Prime Minister Mark Rutte has resigned two months before the country's election.
This has pressured the euro lower this morning.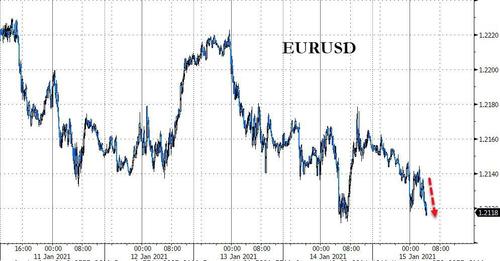 NOS reports that Rutter will offer his resignation to King Willem-Alexander later on Friday, marking the first government collapse since 2012, when Rutte's first administration fell apart over disagreements on austerity measures.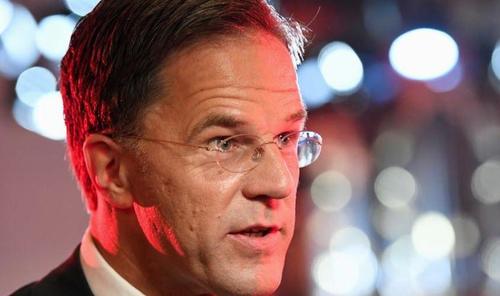 As Reuters reports, Rutte and his ministers resignation is over the government's mismanagement of childcare subsidies, which a parliamentary inquiry found last month had driven thousands of families to financial ruin.
The inquiry report said around 10,000 families had been forced to repay tens of thousands of euros of subsidies after being wrongfully accused of fraud, leading to unemployment, bankruptcy or divorce.

It described such mismanagement over a decade as an "unprecedented injustice".

Pressure for the government to resign mounted this week as Rutte's coalition partners said the option needed to be seriously considered and the leader of the opposition Labour party stepped down on Thursday over his role in the affair.
The crisis comes just two months before a parliamentary election on March 17 and as the Netherlands is in the middle of the toughest lockdown of the coronavirus pandemic. Rutte is considering even more curbs as infections surge.
Tyler Durden
Fri, 01/15/2021 – 07:41