EU Slams Door On Montenegro Plea For €1BN China Loan Bailout
EU Slams Door On Montenegro Plea For €1BN China Loan Bailout
The European Union this week rebuffed a desperate plea from the tiny country of Montenegro – among the Balkans' youngest nations after it broke from from a federation with Serbia in 2006 – to pay off an almost one billion euro loan from China which it borrowed for an ambitious highway project, deemed among the world's most expensive.
At a moment Beijing is said to hold a quarter of all Montenegro's debt, the state-owned China Road and Bridge Group has completed one-third of the highway at an estimated cost of €20 million per kilometer. Part of Xi's 'Belt & Road Initiative' the highway is so expensive in part due to Montenegro's extreme mountainous terrain and "difficult geological conditions" – according to a recent Chinese government statement.
The Financial Times reported this week that Montenegro has essentially begged the European Union to step in, and to help a rescue deal along officials are now hyping the "Chinese influence threat" on Europe's periphery. It should be noted that tiny Montenegro became a NATO member in 2017, to Russia and Serbia's great consternation.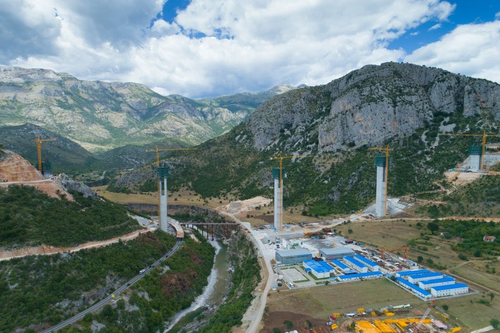 A European Commission spokesperson said at the start of this week that there's essentially no chance that the EU will come in to bail out Montenegro, which hopes to within the next few years become an EU member – a process it started immediately upon breaking with Serbia. 
"We are not repaying the loans they are taking from third parties," said the European Commission statement. The statement went on to voice concern over the sizeable Chinese investment in the country. "There is the risk of macro-economic imbalances and debt dependency."
And further an EU official was cited in FT as explaining the following:
The EU has indicated a willingness to help but a commission official said it would be hard to find the proper financial instruments, a task made harder because the project was almost complete. "Politically we want to help . . . But the size of the loan is disproportionate to the size of the economy, so the mechanics are not obvious yet," the official said.

Montenegro would also need to commit to fiscal reforms, the official added, noting that the highway project did not match EU standards.
FT noted further the China loan has "imperilled the finances of the small western Balkan nation."
Critics have accused China of luring small and struggling Asian and Balkan nations into signing onto huge infrastructural investment project deals as part of the BRI, which often involve outsized loan packages that their already strapped governments and tiny populations can't handle.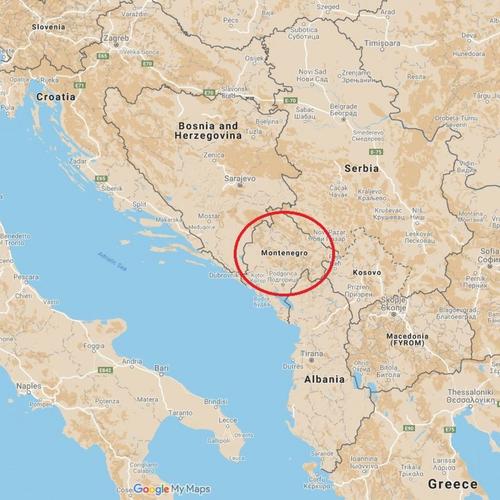 Further, "Montenegro will have to find its own way to handle the Chinese loan, spent on a 44 km stretch of the 165 km motorway, the spokeswoman said, but the EU was willing to help with money for the rest of the road through its 9 billion euro Economic and Investment Plan for the Western Balkans," Reuters noted of the statement.
Tyler Durden
Thu, 04/15/2021 – 05:45