EV Partnerships Continue To Be Forged As Industry Preps For Mass Adoption
EV Partnerships Continue To Be Forged As Industry Preps For Mass Adoption
There is no doubt that the concept of EVs has reached mass adoption within the auto industry. Every auto manufacturer knows that electric vehicles are no longer an option – but will likely be the reality and the future of driving for decades to come.
As the industry jostles to set itself up for this enormous sea change, partnerships are being forged left and right, while legacy players look for new EV companies to pair with and while both new and old manufacturers seek out OEMs. 
The latest of these partnerships includes Foxconn pairing with Geely and China's SAIC pairing with retail giant Alibaba. Foxconn and Geely have set up a 50-50 joint venture to provide OEM production and consulting services for "whole vehicles, parts, intelligent drive systems and electric vehicle industry value chain to automakers," according to Bloomberg.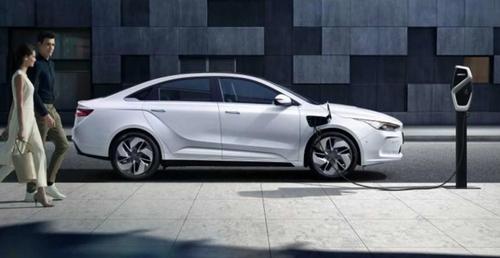 SAIC and Alibaba unveiled their first two models this week, which included one SUV and one sedan. "Cars the two companies to churn out together will be equipped with battery that can enable travel range of up to 1,000 kilometers on single charge," Bloomberg reported Wednesday morning.
Of course, the most headline-grabbing partnership of the last several months has been Apple's reported tie-up with Hyundai. We wrote early this week that rumors of Apple and Hyundai working together got another shot in the arm when it was reported that the two companies would announce a partnership deal in March, according to StreetInsider.com.
The two companies "plan to start production around 2024 in the United States," the report says. "The first media report that appeared over the weekend in South Korea noted the companies plan to use Kia Motors' factory in Georgia, or alternatively, build a new factory in the United States." It is being reported that the partnership has a goal of producing 100,000 vehicles in 2024. 
Around the same time, we noted that EV company NIO was partnering with NVIDIA to put self-driving "supercomputers" into new sedans. 
"NIO, a pioneer in China's premium smart electric vehicle market, and NVIDIA announced today that the automaker has selected the NVIDIA DRIVE Orin™ system-on-a-chip (SoC) for its new generation of electric vehicles, which will offer advanced automated driving capabilities," a company release on Saturday said.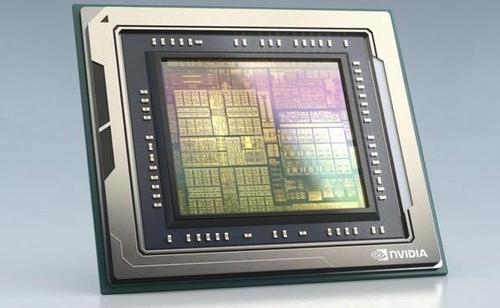 Literally hours before that, we noted that Chinese tech giant Baidu had also paired with Geely Automotive to make its entrance into the EV market. 
The tech company is reportedly going to make a standalone electric vehicle company as part of a joint venture with Geely automotive, the report says. Geely will make the hardware, while Baidu will make the software. 
"Baidu relies heavily on advertising revenue but it has been looking to diversify its business to other areas such as cloud computing and autonomous driving software," CNBC noted at the time.
The company has already been testing driverless car software in Beijing. Baidu has its own map app and its own voice assistant technology. 
Meanwhile, we also noted that the market for EVs in China continues to be ripe. EV sales from January to November of 2020 were up 4.4% this year versus a decline of 7.6% in overall passenger cars during the same period. Chinese auto sales had seen a full V-shaped recovery by October of this year, we noted at the time.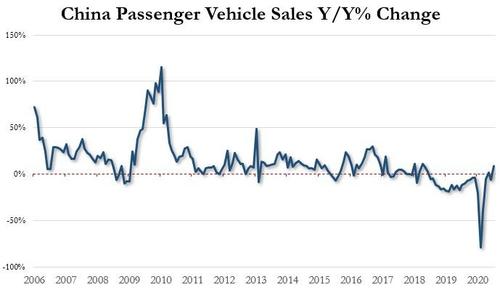 Recall, we noted in November that NEVs will be 20% of China's new car sales by 2025. The "new energy" category includes battery electric, plug-in hybrid and hydrogen fuel-cell vehicles. Sales will rise as the country's "NEV industry has improved their technology and competitiveness," according to a new policy paper reviewed by Reuters.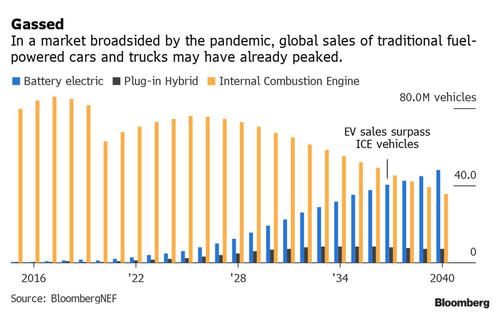 In the country's 5 year plan to 2025, the State Council has pushed for improvements in EV technologies, building more efficient charging and implementing battery swapping networks. The Chinese government will also adopt quotas and incentives to to "guide automakers" (i.e. force them) to make EVs after Federal subsidies end in two years.
The government is also looking at ways to implement EVs for public uses, commercial use and mass transit. 
Tyler Durden
Thu, 01/14/2021 – 21:40