FAA Announces New Rules For Drones, Paving Way For Commercial Deliveries
FAA Announces New Rules For Drones, Paving Way For Commercial Deliveries
The U.S. Department of Transportation's Federal Aviation Administration (FAA) announced Monday that new unmanned aerial vehicle guidelines would allow drones to operate at night, paving the way for future commercial deliveries.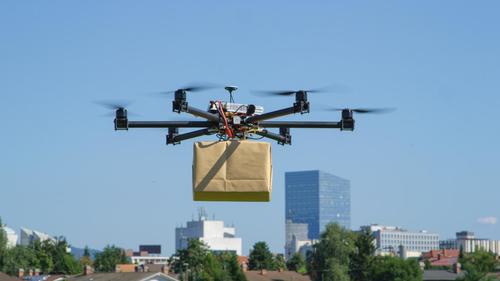 The FAA said the new rules would require drones to be embedded with identification technology to be easily be identifiable from the ground. For night operations, the drones must be equipped with anti-collision lights.
"These final rules carefully address safety, security, and privacy concerns while advancing opportunities for innovation and utilization of drone technology," said U.S. Secretary of Transportation Elaine L. Chao.
The news rules are expected to take effect 60 days after publication in the federal register in January. This means all drone manufacturers will have 18 months to abide by the new rules. Operators will have an additional year to start abiding by the new rules. 
The inclusion of drones in the transportation sector, especially for last-mile deliveries, will offer customers even faster delivery times. With more people than ever shopping at home – faster delivery speeds have become a priority and concern – one way to achieve this is through drones that will easily disrupt and change the face of last-mile logistics and delivery networks.
Companies like Amazon, Alphabet, Walmart, and the United Parcel Service are already working on drone technology and how to include them into their logistical networks. 
Tyler Durden
Thu, 12/31/2020 – 10:27