FedEx Announces 6K+ Job Cuts In Europe As Corporate Layoffs Continue In 2021
FedEx Announces 6K+ Job Cuts In Europe As Corporate Layoffs Continue In 2021
Despite all the business they've been getting from vaccine-makers (remember those photos of the FedEx trucks rolling out of Kalamazoo with the first batches of the Pfizer vaccine?), not to mention the ongoing post-holiday "return-a-palooza", FedEx has just announced that it's laying off another 6K+ workers in Europe in the latest round of "redundancies".
With most of the continent, along with the UK, still on lockdown, FedEx said in a filing on Tuesday that it has started the process of cutting 5.5K to 6.3K European jobs as it completes the integration of TNT.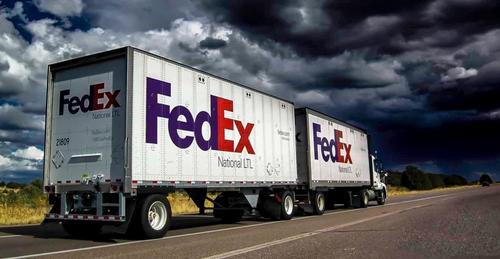 The cuts will mostly focus on "operational teams and back-office functions," which suggests the company is harnessing even more automation to cut down on costs and bolster profits after FedEx refused to release earnings guidance for 2021. The process is expected to take 18 months, so hopefully the economy will be mostly open again when the pink slips finally arrive.
Layoff are intended to "address the duplication from operating two large delivery networks" and have already been presented to European employee representatives. Bizarrely, the company also claimed in the filing that eliminating these redundancies would help it better prepare for cyber attacks like those that crippled TNT and other companies back in 2017.
FedEx also claimed that combining its systems following the acquisition of TNT has been "difficult".
"This process, whilst difficult, will allow us together with the completion of the network integration to operate as one company," Karen Reddington, president of FedEx Express Europe, was quoted as saying in the filing.  That will enable FedEx to offer "greater coverage, speed of delivery, extended operational capabilities and enhanced service levels."
To some, it seems galling that FedEx would be continuing with layoffs during a time when demand for the company's services has been amplified by the pandemic.
So FedEx have just announced 5500+ redundancies across the board, Europe wide…#recordprofits #yourefired #peopleserviceprofitbullshit #fedex #whatasurprise #redundacysucks

— BabylonBound (@BabylonBound) January 19, 2021
But it's only the latest in a stream of corporate layoffs that started again late last year, and appears to be continuing, despite soon-to-be confirmed Treasury Secretary Janet Yellen's remarks about "going big" with another round of stimulus.
But of course we're not seeing much, if anything, about these layoffs on CNBC and other financial media outlets, which continue to pump the narrative that "everything is awesome" in the West.
Tyler Durden
Tue, 01/19/2021 – 10:20