Foreigners Bought A Record Amount Of US Stocks In The Year Ending November, China Restarted Bond-Buying
Foreigners Bought A Record Amount Of US Stocks In The Year Ending November, China Restarted Bond-Buying
After foreigners bought a record amount of stocks in the last 12 months into October, the latest Treasury International Capital flow data shows November was a massive month for private inflows overall.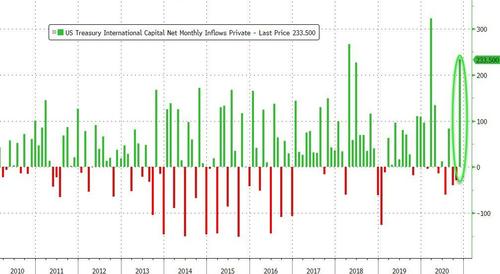 Source: Bloomberg
After a record stretch of selling which ended in May 2020, foreign central banks bought US Treasury for 3 consecutive months in Aug, Sept and Oct, the longest stretch of buying since June 2014., but November saw the selling stretch resume, with the biggest selling since April 2020…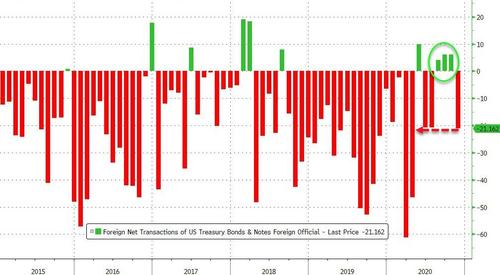 Source: Bloomberg
After 5 straight months of selling, China bought $9bn of US Treasuries in November…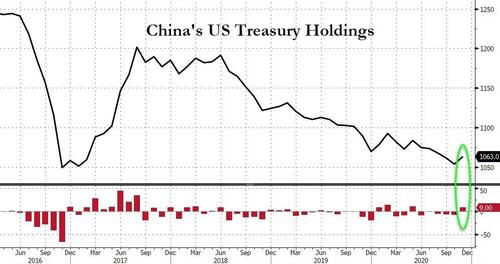 Source: Bloomberg
Japan was a seller for the 4th straight month…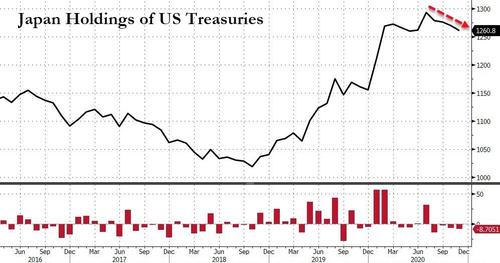 Source: Bloomberg
Foreigners bought everything in November… for the first time since Sept 2017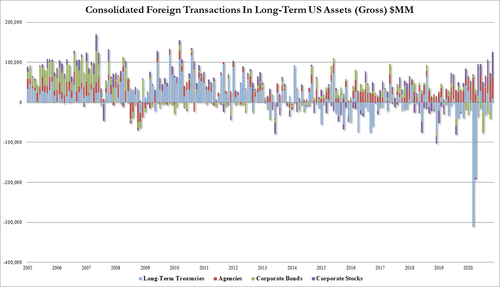 Foreigners bought $9.640BN in TSYs in November, a reversal from their selling of $20.1BN in October.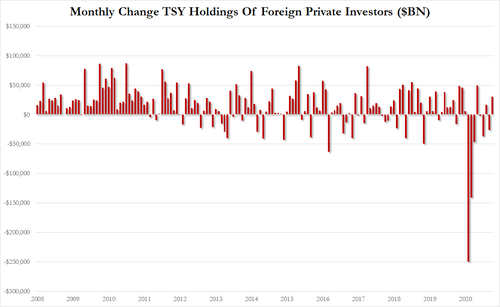 They doubled down on purchases of Agencies, buying $53.39BN in November after buying $48.9BN in October.
Foreigners bought $867MM in corporate bonds, after selling $21.5BN in October.
Finally, they purchased $61.9BN in equities in November, the 7th consecutive month of purchases (and second biggest month of foreign stock purchases ever)…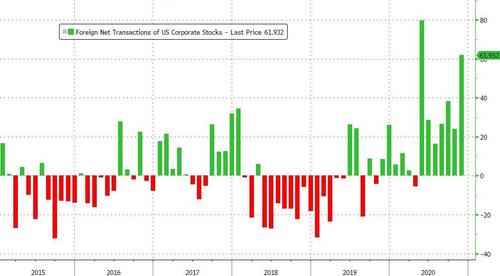 Source: Bloomberg
But what really stood out, foreigners bought a record $316 billion in US equities in the LTM period ending November 2020: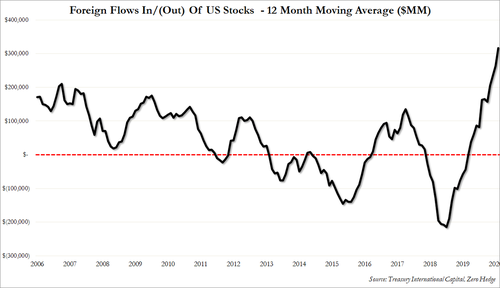 Finally, we note that while Treasury holdings overall are rising modestly, but have a long way to go to match the de-dollarization trend seen in gold holdings over the past year…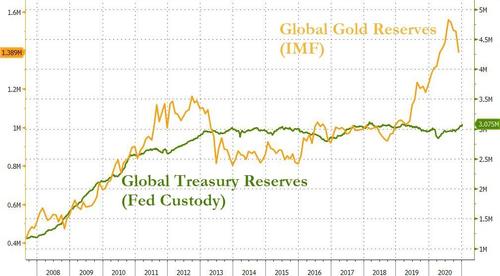 Source: Bloomberg
Tyler Durden
Tue, 01/19/2021 – 16:16