Hedge Fund Moves To Dump 'James Bond' Franchise As Outlook For Blockbuster Films Dims
Hedge Fund Moves To Dump 'James Bond' Franchise As Outlook For Blockbuster Films Dims
With 2020 being the worst year for blockbuster releases in recent memory, leaving analysts to debate whether there will even be a movie theater industry for audiences to return to once COVID is finally gone (assuming that day ever comes), a production company behind one of the English-speaking world's most beloved cinematic franchises is exploring a sale.
MGM Holdings, the production studio responsible for the James Bond franchise, has hired Morgan Stanley and LionTree (known for its media franchise, it's also helping sell whatever is left of Quibi) to explore a sale, affirming months of speculation that its biggest shareholder, Anchorage Capital Group, might be forced to push for a sale as disgruntled investors push to pull their money, according to WSJ.
Anchorage bought MGM in a deal back in 2010, when the studio was just coming out of bankruptcy and its creditors, including a bunch of hedge fund creditors, became shareholders.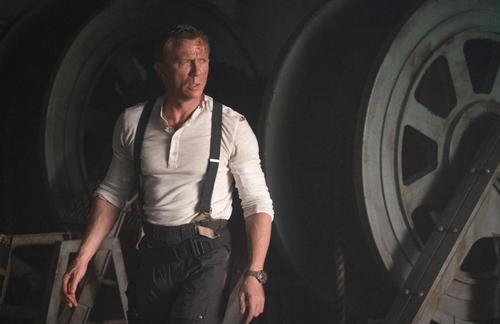 Sources told WSJ the private value of the studio is believed to be $5.5BN, essentially the value of the 'Bond' film franchise.
It's unclear what kind of return Anchorage's stake (believed to be somewhere around 14%) might net the fund. Presently, it's believed the firm owns a $1BN slice of MGM, equivalent to roughly 14% of its $8BN+ AUM.
But the illiquid holding has dragged on returns in recent years, and some large investors have been complaining.
According to another WSJ report published earlier this year, Kevin Ulrich, the founder of Anchorage and chairman of MGM, of has said that heavy hitters including Amazon, Apple, Comcast and even Facebook have expressed interest in MGM.
But with the release of the next Bond film "No Time To Die" delayed until April 2021, Ulrich reportedly believes now might be the perfect time to sell, since the new buyer could influence the marketing and rollout of the film.
There's also something to be said for the timing, and the fact that a Biden presidency will likely mean closer economic and political ties with China. Chinese investment firms have, in the past, shown a willingness to pay a premium for American movie studios. And with no fear of the Trump era CFIUS swatting down cross-border deals, maybe Anchorage could generate some real interest.
Tyler Durden
Mon, 12/21/2020 – 21:20