Hong Kong Journalist Who Embarrassed WHO Official Quits After Online Attacks
Hong Kong Journalist Who Embarrassed WHO Official Quits After Online Attacks
A Hong Kong journalist who exposed China's influence over the World Health Organization by pressing a WHO official over Taiwanese independence has quit her job at broadcaster RTHK, according to the Hong Kong Free Press, which suggests that there are fears over the outlet's editorial independence "following criticism from pro-Beijing forces and the government, which says the station needs major reforms."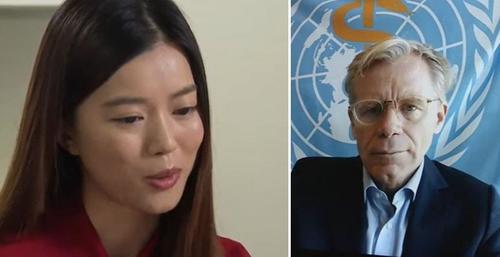 Journalist Yvonne Tong famously embarrassed the WHO's Bruce Aylward during a 2020 interview, when she asked whether the organization might consider giving Taiwan a membership – to which Aylward hung up on her, and then dodged the same question when asked again.
China views Taiwan as a breakaway province which it has vowed to retake by force if necessary, while Taiwan's leaders argue it's a sovereign state.
The incident between Tong and Aylward caused Taiwan's Foreign Minister, Joseph Wu, to highlight Aylward's overt shilling for the CCP.
Wow, can't even utter "Taiwan" in the WHO? You should set politics aside in dealing with a pandemic. FYI @WHO, 450+ news reports from 40+ countries so far positively covered #Taiwan's handling of #COVID19. These reports do not mistake us as part of China & #TaiwanCanHelp. JW https://t.co/KbupbUb7NG

— 外交部 Ministry of Foreign Affairs, ROC (Taiwan) 🇹🇼 (@MOFA_Taiwan) March 29, 2020
After the clip went viral, the WHO issued a statement clarifying that membership in the organization is up to WHO states, not staff – and that Taiwan has kept COVID-19 numbers relatively low, and should be learned from.
"WHO is taking lessons learned from all areas, including Taiwanese health authorities, to share best practices globally," said WHO spokesman Tarik Jasarevic.
Yvonne Tong, however, came under attack according to HKFP – and was harassed and doxxed online, with her personal information being posted on pro-Beijing websites.
Tong had worked for RTHK since 2014, according to her LinkedIn page.
Tyler Durden
Wed, 04/14/2021 – 16:40