Into EU Close…
Having trod water overnight, the US cash market open sparked a panic rotation into big-tech (growth) and out of value (Small Caps).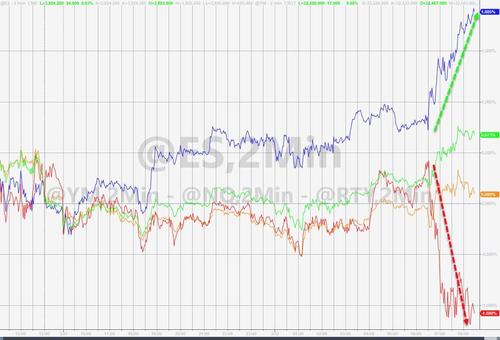 The modest drop in Treasury yields (10Y -3bps) has apparently triggered the resurgence, erasing Small Caps recent outperformance…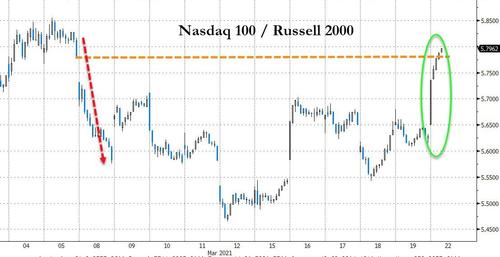 But now we are at crucial resistance level, and if the last few weeks of intraday action is anything to go by, the European close will mark a potential inflection in the pre-close trend. We will see.
Tyler Durden
Mon, 03/22/2021 – 11:33