Iran Starts 20% Uranium Enrichment Just As US Carrier Ordered Back To Gulf Region
Iran Starts 20% Uranium Enrichment Just As US Carrier Ordered Back To Gulf Region
Iran on Monday confirmed that it has resumed 20% uranium enrichment at an underground nuclear facility at a moment of soaring tensions with the US and Israel in accord with prior threats to do so if international US-led sanctions weren't rolled back.
"A few minutes ago, the process of producing 20% enriched uranium has started in Fordow enrichment complex," government spokesman Ali Rabeie announced on state media.
While the continued breaching of the terms of the 2015 nuclear deal is likely aimed at gaining more leverage ahead of Biden entering the White House on January 20, it comes at a moment of a heightened state of US military alertness in the region.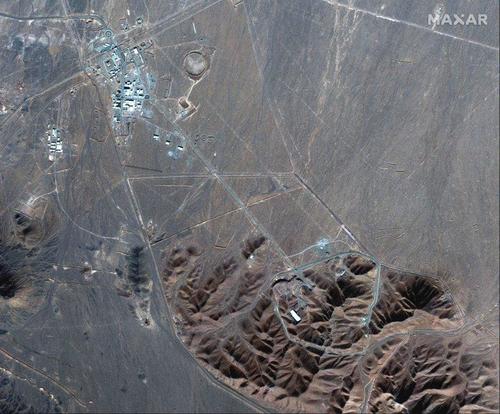 Tehran has long maintained its nuclear program is solely for peaceful domestic energy purposes, yet there are fears this puts the Islamic Republic on a more direct and easy path to developing a bomb, as The Guardian reviews: 
The latest Iranian step takes Tehran further away from the terms of the deal, and underlines its willingness to play for high stakes with Washington. Up until now, Iran was enriching uranium up to 4.5%, in violation of the accord's limit of 3.67%. Under the agreement, Iran is also only allowed to produce up to 300kg of enriched uranium in a particular compound form (UF6), which is the equivalent of 202.8kg of uranium.

Low-enriched uranium – which has a concentration of between 3% and 5% of U-235 isotopes – can be used to produce fuel for power plants. Weapons-grade uranium is 90% enriched or more.
The question now remains whether this could trigger either US or Israeli aggression, which happened the last time Iran declared it would enrich to 20% (a decade ago). Many analysts further believe it was Israel behind a recent "sabotage" campaign targeting Iranian nuclear energy and military sites over the past year, particularly the July 2nd Natanz fire and blast which destroyed part of the complex.
In reaction to Tehran's declaration, Israeli Prime Minister Benjamin Netanyahu said this proves the Islamic Republic is seeking the bomb. In a statement he said it's part of Iran's efforts to "continue to carry out its intention to develop a military nuclear program." He vowed: "Israel will not allow Iran to produce nuclear weapons."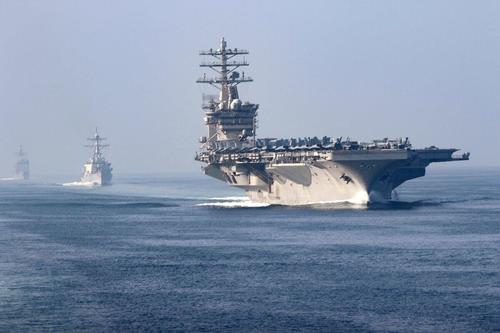 Meanwhile, just ahead of Iran's provocative announcement, the Pentagon has changed its mind over previously ordering home the lone aircraft carrier which within past weeks was patrolling the Gulf:
Just two days after the Acting Secretary of Defense Christopher Miller had ordered the supercarrier, USS Nimitz, to head home as a "de-esclatory" gesture toward Iran, the order has been rescinded and the Nimitz Carrier Strike Group is now set to remain in the Middle East until further notice. 
Acting Secretary of Defense Chris Miller said in his statement, "Due to the recent threats issued by Iranian leaders against President Trump and other U.S. government officials, I have ordered the USS Nimitz to halt its routine redeployment." 
"The USS Nimitz will now remain on station in the U.S. Central Command area of operations.  No one should doubt the resolve of the United States of America," he added.
Given that also on Monday Iran announced it will be conducting "major drone exercises" starting on Tuesday, according to Fars, all of this is a recipe for a potential new conflagration in the Persian Gulf.
Tyler Durden
Mon, 01/04/2021 – 21:00