Is Kanye West Now The Richest Black Man In America?
Is Kanye West Now The Richest Black Man In America?
In yet another indication of just how wildly out of hand valuations have become since the Fed slashed the Fed funds rate back to zero and unleashed a wave of liquidity last year, media reports are claiming that Kanye West, the rap superstar who recently separated from wife Kim Kardashian (and who once claimed to be more than $50MM in debt), is now a billionaire many times over thanks to his sneaker and clothing lines.
According to Bloomberg, West officially became a billionaire in 2020 – making him one of only a handful of billionaires in hip-hop, and sending his net worth rocketing past mentor/rival Jay-Z, one of the first rapper-businessmen to find massive success. But over the last year, West's net worth has since ballooned to an astronomical $6.6 billion.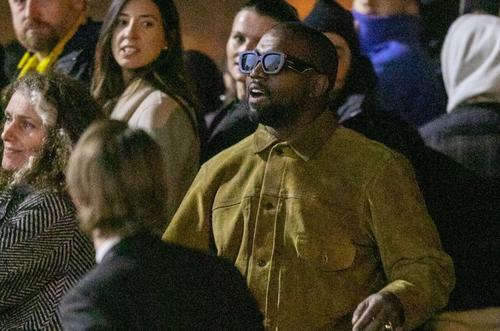 While many of his fans speculated about his mental state after West came out in support of President Trump a few years back, looking at his net worth, perhaps it's not such a surprise.
Per BBG's reporting, the vast majority of West's wealth is tied up in his clothing line and sneaker partnerships.
The 43-year-old rapper turned fashion and athletic shoe mogul is now worth $6.6 billion, according to Bloomberg.

The vast majority of West's wealth is tied up in his apparel businesses: The combined value of West's Yeezy sneaker partnership with Adidas and his clothing line with the Gap is worth a combined $3.2 billion to $4.7 billion, according to a UBS report published in February. West has an additional $1.7 billion in other assets, including a major investment in his estranged wife Kim Kardashian's Skims shapewear line.
Compared with his business interests, West's music catalogue is worth peanuts: The rapper/producer's entire music catalog is worth just $110MM, and he holds another $122MM in cash and stock.
Gap and West announced a10-year partnership last June, an announcement which prompted a 19% surge in the company's share price on June 26 (though the still-struggling apparel brand later saw most of these gains reversed). Adidas also saw its shares move higher after it expanded its partnership with Ye in 2016 following a successful multi-year run with his Yeezy sneaker line (though we're baffled by the notion that customers are willing to pay more than $500 a pair for these sneakers).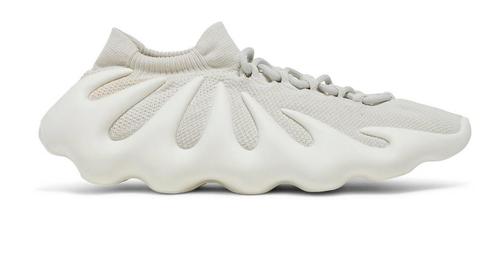 Regardless, West's shoes often sell out within minutes of going on sale, and eager customers routinely line up outside of footlocker to score a pair. A few weeks ago, Bloomberg's Businessweek ran a cover story about sneakerheads, and the soaring valuations for collectibles like sneakers, baseball cards and Beanie Babies. Another user noted that West is now the richest black man in American history – at least on paper.
Kanye West is the richest Black man in U.S. history in large part due to his Yeezy sneaker business and upcoming Gap collaboration, per People and Bloomberg pic.twitter.com/iuEiEjNizC

— B/R Kicks (@brkicks) March 18, 2021
At $6.6 billion, West is worth more than Oprah Winfrey, Michael Jordan and investor Robert Smith (who announced, then revoked, a $34 million gift to pay for an entire class of Morehouse College students' academic loans).
What's more, Adidas called its deal with West "the most significant partnership ever created between a non-athlete and an athletic brand."
So, is this week's news about West just another sign of the top? For what it's worth, the rapper who christened himself "Yeezus" has filed for a trademark for a beauty line, in what sounds like yet another elaborate trolling of West's archnemesis, Taylor Swift.
In any case, West's newfound wealth has arrived just in time for him to pay his "fair share" as Democrats start work on the first federal tax hike since 1993.
Tyler Durden
Thu, 03/18/2021 – 15:30