It's Official: All Foreign Travelers Barred From Attending Tokyo Games
It's Official: All Foreign Travelers Barred From Attending Tokyo Games
As was forewarned and expected, the International Olympic Committee (IOC) and local organizers of the Tokyo Olympics have reached a final decision on the admittance of foreign spectators to the games, ruling that outside travelers will be barred from attending the summer games. 
"In order to give clarity to ticket holders living overseas and to enable them to adjust their travel plans at this stage, the parties on the Japanese side have come to the conclusion that they will not be able to enter into Japan at the time of the Olympic and Paralympic Games," the Tokyo organizing committee announced in a statement Saturday.
The government of Japan had a little under two weeks ago put additional pressure on the organizing committee to prevent foreign spectator attendance, saying that in response to public fears over a 'super-spreader' scenario due to an influx of hundreds of thousands or possibly millions of people, it will move to ban them from entering the country.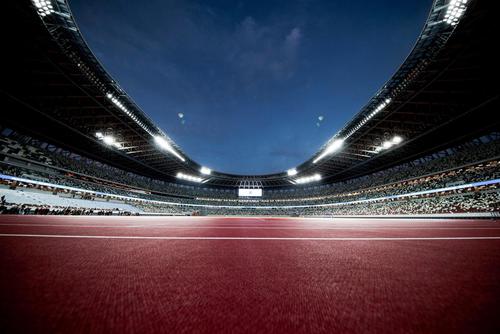 This 'final verdict' on the matter similarly echoed the Japanese government's stance that a "safe" and secure games must be held with the Japanese public in mind. The committee said the foreign spectator entry ban will "further contribute to ensure safe and secure Games for all participants and the Japanese public." 
Reuters this month cited the latest surveys revealing rising fear and anxiety among locals that the games would lead to a surge in the coronavirus pandemic, citing Japanese newspapers:
Most Japanese people do not want international visitors to attend the Games amid fears that a large influx could spark a resurgence of infections, a Yomiuri newspaper poll showed.

The survey showed 77% of respondents were against allowing foreign fans to attend, versus 18% in favor.

Some 48% said they were against allowing any spectators into venues and 45% were in favor.
It's further been confirmed that even the opening torch ceremony will be conducted without fans or spectators in the stadium. 
Earlier this month the recently installed president of the Japanese committee Seiko Hashimoto forewarned that the health and medical situation in Japan would have to be "perfect" to hold the games without threat to athletes or the Japanese population – strongly hinting that this wouldn't be possible with an influx of foreign travelers. 
"We would really like people from around the world to come to a full stadium, but unless we are prepared to accept them and the medical situation in Japan is perfect, it will cause a great deal of trouble also to visitors from overseas," Hashimoto said. The games kick off Friday, July 23.
Tyler Durden
Sat, 03/20/2021 – 16:30