Jeffrey Epstein's Manhattan Mansion Underwent $23 Million Price Cut
Jeffrey Epstein's Manhattan Mansion Underwent $23 Million Price Cut
Whether it's the slump in Manhattan real estate or just nobody wants to purchase sex offender Jeffrey Epstein's mansion. WSJ reports Epstein's Manhattan mansion has undergone a significant price cut. 
Epstein's estate executors first listed the 28,000-square-foot townhouse in Manhattan's Upper East Side for $88 million in July. Estate executors have since slashed the listing price by $23 million, or about 23% to $65 million, a move to attract potential buyers.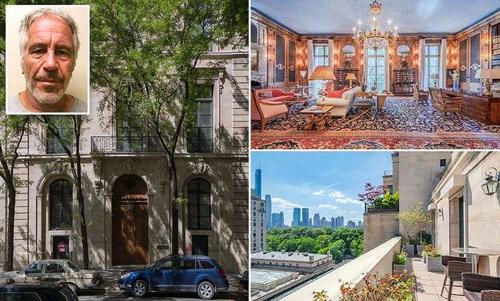 Since the initial listing date, housing and rental markets in the borough have taken a steep dive as tens of thousands of New Yorkers have escaped to rural communities and or even other states amid the pandemic and surging violent crime.
Brokerage firm Leslie J. Garfield said by the third quarter of 2020, townhouse sales were halved over the same period last year. For the luxury end of the market, only 22 sales for townhouses in the first three quarters of 2020 were compared with 64 during the period last year. 
Real estate broker Donna Olshan told MarketWatch that the seven-story, French Neoclassic mansion was overpriced, to begin with. She doesn't believe the stigma associated with Epstein would damage the property's value. 
Epstein died in 2019 before he could stand trial on sex-trafficking charges. It's been reported that he has abused young women and girls at many of his properties, including the one in Manhattan. 
Tyler Durden
Mon, 01/11/2021 – 20:40