Longtime Trump Banker Investigated Over Kushner-Linked Deal Resigns From Deutsche Bank
Longtime Trump Banker Investigated Over Kushner-Linked Deal Resigns From Deutsche Bank
Less than six months after Deutsche Bank launched an investigation into Rosemary Vrablic, longtime personal banker to President Trump and son-in-law Jared Kushner, the elite banker is resigning along with colleague Dominic Scalzi.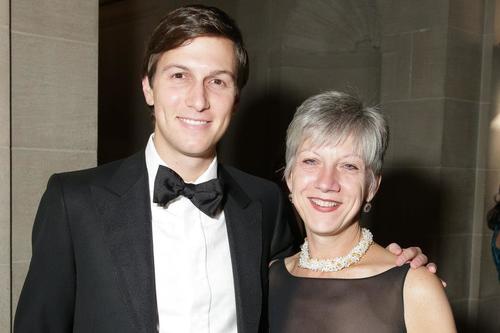 Vrablic, a managing director and senior director in Deutche Bank's wealth management division, is stepping down effective Dec. 31 for unknown reasons, however in August the bank launched an investigation into a 2013 transaction in which Vrablic, Scalzi and others purchased a $1.5 million Park Avenue apartment from a company called Bergel 715 Associates, which Kushner and wife Ivanka Trump held an ownership stake at the time.
The transaction, which posed a potential conflict of interest in violation of firm rules, was discovered by the New York Times after Kushner disclosed that he had received between $1 million and $5 million in 2019 from Bergel. And now, the Times has its scalp.
"I've chosen to resign my position with the bank effective Dec. 31 and am looking forward to my retirement," said the 60-year-old Vrablic in a statement.
Ms. Vrablic and Mr. Scalzi joined Deutsche Bank in 2006 from Bank of America. Ms. Vrablic quickly made a name for herself as one of her division's leading rainmakers. In 2011, she landed a prominent new client: Mr. Trump, who for decades had been mostly off-limits to the mainstream banking world because of his tendency to default on loans. With her bosses' approval, Ms. Vrablic agreed to a series of loans, totaling well over $300 million, for his newly acquired Doral golf resort in Florida, for his troubled Chicago skyscraper and for the transformation of the Old Post Office building in Washington into a luxury hotel. –NYT
After Trump became president, congressional Democrats, special counsel Robert Mueller, and regulators put his finances under a microscope – during which Vrablic's role in his life pushed the publicity-shy banker into the spotlight.
Tyler Durden
Tue, 12/22/2020 – 14:04