Man Wielding Bat Goes On GTA-Style Crime Spree In Lower Manhattan
Man Wielding Bat Goes On GTA-Style Crime Spree In Lower Manhattan
Days after a gang of thugs in Manhattan attacked multiple cars in broad daylight, a man on Sunday evening went on a violent crime spree with a wooden bat, attacking people and vehicles in Lower Manhattan. 
NYPD officials are baffled at the "frightening violent crime spree" and are still "trying to make sense of" what happened, said CBS New York.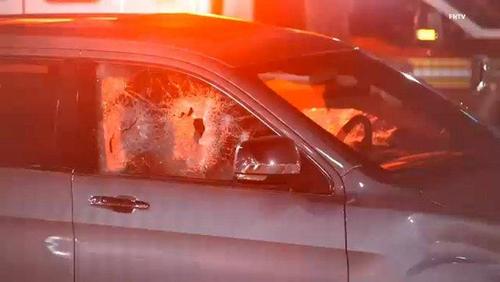 CBS' Hazel Sanchez said the Atlantic City man was armed with a "wooden bat-like weapon." He attacked ten people and damaged several cars. 
NYPD said Bryan Thompson,43, then forced a man out of his Jeep Grand Cherokee in front of 66 West Broadway. He went on a GTA-style chase with police, eventually crashing at West 24th Street and 12th Avenue.
Thompson was hospitalized for a psychiatric evaluation. He faces multiple charges, including robbery, assault, and fleeing police. 
Sanchez has more on the Sunday night chaos in Lower Manhattan. 
The pandemic has transformed parts of New York City into a hellhole as violent crime surges. Residents are quickly moving to rural communities to escape the mess. 
Tyler Durden
Mon, 01/04/2021 – 18:00