Megaship Blocks All Traffic In Suez Canal After Running Aground In Bizarre Incident
Megaship Blocks All Traffic In Suez Canal After Running Aground In Bizarre Incident
In what appears to be a freak accident, a Panama-flagged container ship called the Ever Given, owned by Evergreen Marine Corp., has run aground inside the Suez Canal, the critical artificially made shipping lane connecting the Red Sea with the Mediterranean.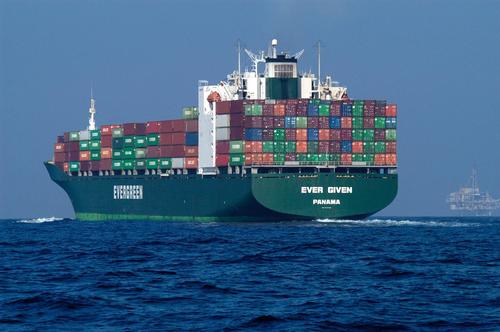 Known as a critical chokepoint for the global oil trade, the Suez has become blocked in both directions thanks to the peculiar angle of what's been described as a "megaship".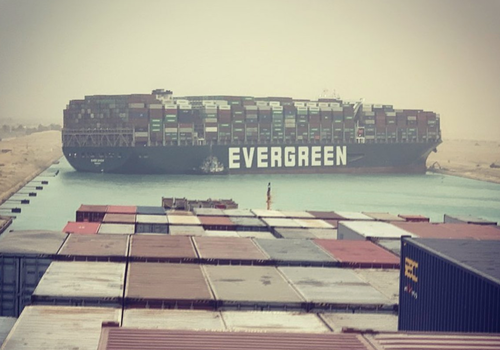 The ship was traveling from a port in Egypt to Rotterdam, in the Netherlands, one of the world's most active ports. It was due to arrive March 31.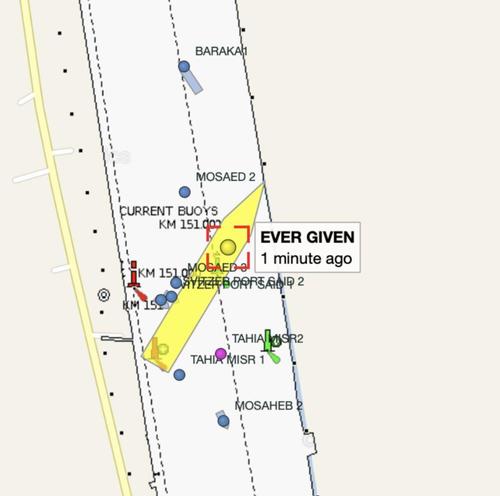 Ships are already stuck in the water. In addition to weighing almost 200K tonnes, here's more info on the ship courtesy of Reuters.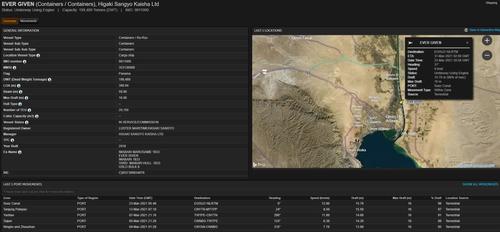 The traffic jam has reportedly spread from the canal, back into the Red Sea and the Mediterannean.
At a time when shipping companies are already struggling to recover from the strains of the COVID pandemic, which required them to rejigger global shipping routes in fundamental ways. It's also presents risks to the inflation outlook, as the lingering containership shortage mentioned above is slowing down the pace of global trade at a time when Americans' demand for products foreign-made consumer products is surging.
It could take days for a major Dutch salvage company to ride to the rescue.
How soon till one of the big Dutch salvage companies shows up for an ultra-premium re-floating?

Also: forget #iceroadtruckers, marine salvage YouTube is where it's at.https://t.co/C2hzZWrGJQ

— John Scott-Railton (@jsrailton) March 23, 2021
In the meantime, looks like we're in the midst of another Suez crisis…albeit one that lacks a political dimension.
A Suez crisis. https://t.co/dHHkXzZB8r

— ianVisits (@ianvisits) March 23, 2021
Tyler Durden
Tue, 03/23/2021 – 18:35