Missouri Ghost Town Swarmed With People After Viral TikTok Video
Missouri Ghost Town Swarmed With People After Viral TikTok Video
Video of an abandoned Missouri resort town filled with dilapidated mansions has gone viral on TikTok as local law enforcement warns people to stay away. 
Near Table Rock Lake in Branson, Missouri, is a 900-acre project, called Indian Ridge Resort, which held huge promises when it was partially constructed a little more than a decade ago. The ambitious $1.6 billion resort went bankrupt around the Great Recession of 2008 and has been dormant ever since. 
However, the deserted resort has come back to life after a TikTok user posted a video of what appears to be a spooky ghost town.
The video has gained so much attention on the internet that people from all over are checking it out. 
This prompted the Stone County Sheriff's Office to warn potential thriller seekers inspired by the viral TikTok video to stay away from the private property. 
"A recent Tik-Tok video went viral about the Indian Ridge development that went bankrupt. This has caused this location off of 76 Highway to become a tourist attraction. THIS IS PRIVATE PROPERTY AND YOU CAN BE CITED FOR TRESPASSING!Our Deputies are very busy handling calls for service and really do not want to write people tickets for trespassing. Please do not enter the property. Please do not trespass on the property. It has been a constant flow of people walking down in the development all weekend. Please go visit our many other tourist attractions in Stone County including Table Rock lake! Thank you! Sheriff Doug Rader"
The viral TikTok video, posted by user "carriejernigan1," has more than 15.6 million views.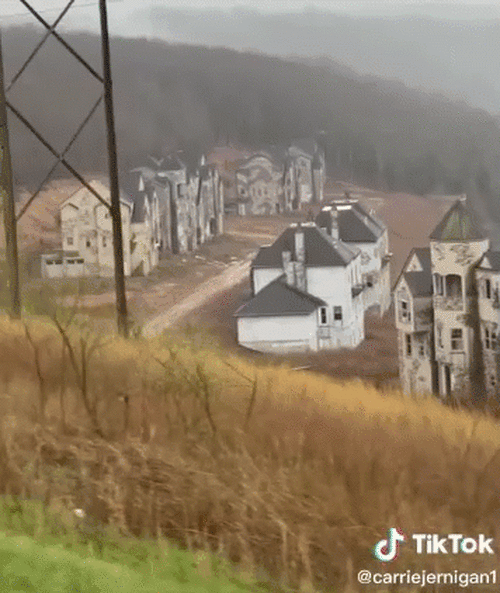 What's impressive is how easily popular social media users can influence the masses. It only took one user to turn an abandoned resort town into a popular tourist attraction
Tyler Durden
Sat, 04/10/2021 – 22:30