Oil Tumbles As Inventories Jump, EU Demand Hope Fades
Oil Tumbles As Inventories Jump, EU Demand Hope Fades
WTI is extending its losses this morning, back down to a $62 handle, amid both supply and demand concerns:
Disastrous European vaccine rollouts…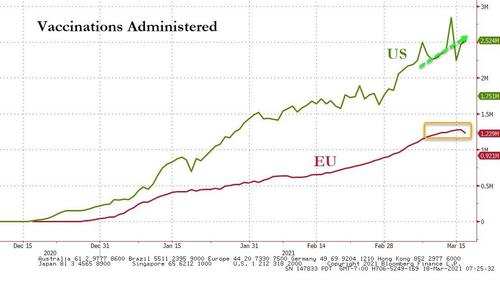 …leaving EU demand expectations in the dust
…and the surge in U.S. oil inventories.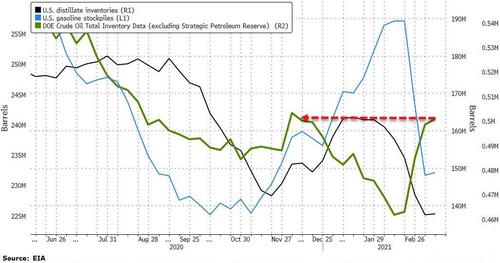 And a stronger dollar this morning is not helping…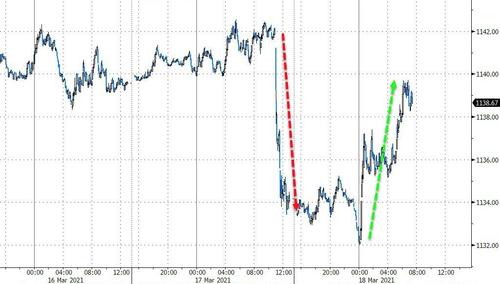 And the result is further downside pressure on oil as those recovery hopes fade.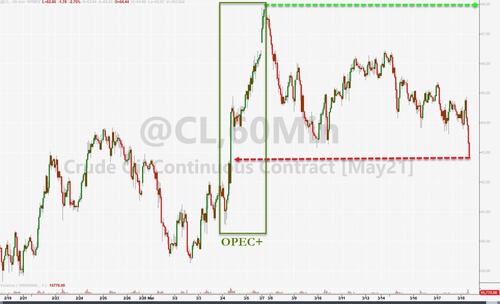 This has largely erased the spike gains from the latest OPEC+ statement.
It's not just Europe though: "Lower crude demand from Asian buyers as a result of upcoming refinery maintenance and probably higher prices is also something not helping crude at the moment," said UBS commodity analyst Giovanni Staunovo.
Tyler Durden
Thu, 03/18/2021 – 10:30