Peru Slams Pfizer Over Legal Immunity For COVID Vaccine Side Effects 
Peru Slams Pfizer Over Legal Immunity For COVID Vaccine Side Effects 
The Minister of Health of Peru told the Congress of Peru on Tuesday that "controversy" had developed over a liability waiver in negotiations with Pfizer Inc. over COVID-19 vaccines, according to Reuters.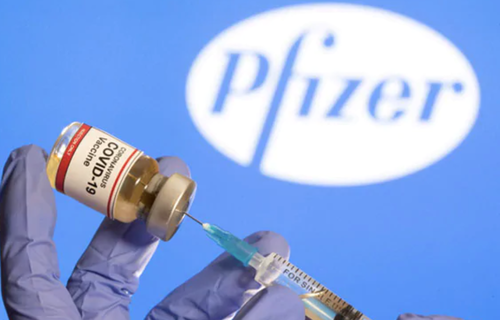 Health minister Pilar Mazzetti told lawmakers that she has been in "constant contact" with Pfizer since July. She was not able to elaborate in-depth due to a confidentiality agreement with the American multinational pharmaceutical company. But she did say contract disputes materialized in December. 
"With Pfizer, there are some details where there is no agreement," Mazzetti said. She added, "this has to do with prices and the delivery schedule" as well as "the waiving of important elements such as … jurisdictional immunity."

"One indeed needs the vaccine, but it is also true that there are aspects related to aspects of our sovereignty that the country has to protect … it has to do with risk for future generations," she said. 
She told lawmakers, "we hope that the controversy will be resolved so we will be able to determine when the vaccine will arrive."
Mazzetti said the deal for Pfizer to provide the country with 10 million vaccine doses in late November has stalled because some clauses in the agreement need further examination to determine whether they comply with Peruvian law.
Other South American countries have raised similar concerns about liability waivers with Pfizer, including Argentina and Brazil. 
On Tuesday, World Bank officials said they were working with governments to resolve the "liability waiver issue." They said it was one of the biggest obstacles in signing vaccine supply deals. 
In August, a senior executive from AstraZeneca, Britain's second-largest drugmaker, told Reuters that his company was granted protection from all legal action if the company's vaccine led to damaging side effects.
Brazil's President Jair Bolsonaro recently voiced his concern about legal liability waivers with big pharma firms, saying, "it is quite clear that they are not responsible for any side effects. If you become an alligator, it's your problem."
Big pharma shedding liability for rushed coronavirus treatments is alarming and has certainly been the holdup for Pfizer's vaccine distribution across South America. 
Tyler Durden
Wed, 01/06/2021 – 11:30