Police Release Dramatic Bodycam Footage Of Nashville RV Bombing 
Police Release Dramatic Bodycam Footage Of Nashville RV Bombing 
Metro Nashville Police have released body camera footage from one of the officers who responded to 2nd Ave N, in Downtown Nashville, on Friday morning, just minutes before the explosion. 
Officer Michael Sipos' body camera footage was published on the Nashville Police's YouTube channel on Monday. There are about twelve minutes of footage. 
The video starts with a handful of officers around 6:14 am on Christmas morning, requesting residents living on the street where 63-year-old Anthony Q. Warner, the bombing suspect confirmed by local police and federal agents, had parked his recreational vehicle packed with explosives, to vacate the area because "there is something very serious happening down the road," one officer told a resident. 
A couple of minutes into the video, Sipos walked in the direction of Warner's recreational vehicle parked outside the AT&T building. As he approaches the vehicle on the opposite side of the street, a loudspeaker can be heard playing from the vehicle, declaring: "all buildings in this area must be evacuated now."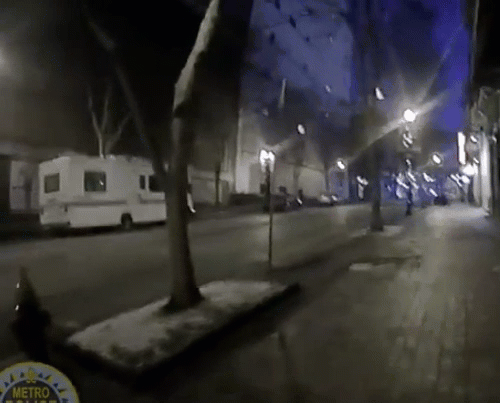 While Sipos and another officer walk to the end of the street, he said, "that building right next to you is the building that houses all the hardlines for phones throughout the Southeast."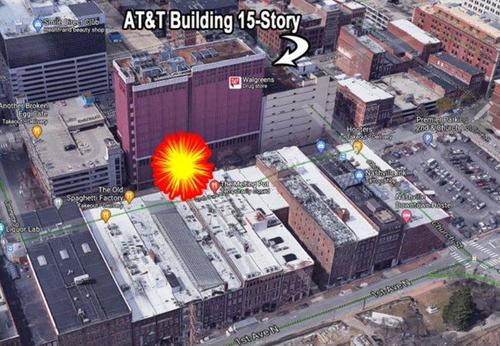 As Sipos headed to his police car, around the 3:51 mark of the video, a loud explosion can be heard, illuminating the morning sky as glass and debris could be heard raining down on the officer. 
Sipos can be seen suiting up with body armor and running back to the scene to find an absolute warzone. 
Authorities confirmed that human remains at the scene were a match to Warner's DNA. They are also analyzing if his paranoia over 5G technology was the motive to detonate his recreational vehicle outside the AT&T facility. 
Tyler Durden
Mon, 12/28/2020 – 20:18