Roku Buys Quibi's Entire Content Library For Under $100MM As Backers Brace For Billion-Dollar Loss
Roku Buys Quibi's Entire Content Library For Under $100MM As Backers Brace For Billion-Dollar Loss
So much for those rumors about SoftBank potentially bidding for Quibi's assets (including the company's library of "quick bite" shows, all of which were produced on a massive budget. Quibi just revealed that Roku has agreed to buy its library of shows, which it will offer free to Roku users via a new streaming service.
Roku is acquiring more than 75 series (all Quibi's shows are divided into episodes of roughly 6-10 minutes) and they will debut on Roku's new streaming service later this year, according to a press release published Friday morning.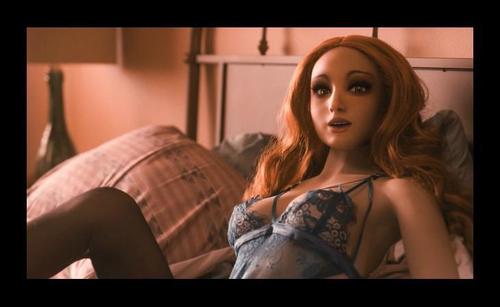 Additionally, more than a dozen new titles will debut on Roku's streaming service (these shows never made it to the Quibi platform before the whole project was scrapped). 
Analysts have speculated that Quibi's content would likely be repurposed by a buyer as the hyper-competitive streaming wars heat up. By now, the rollout of Quibi – the name "Quibi" is a portmanteau of "Quick Bites", according to CEO Meg Whitman – has become the stuff of legend. Quibi launched back in April, just as the coronavirus pandemic was pounding the global economy. But the company squandered what should have been a tremendous opportunity by tailoring its platform to only allow streaming on smartphones. In short, Quibi's focus on being "mobile-first" was so short-sighted, they imposed these restrictions seemingly on a whim. Quibi's management team rushed to enable at-home viewing, but the damage was already done. A few months later, Katzenberg and Whitman announced they would be shutting Quibi down and returning money to investors. Ultimately, they squandered the better part of $2BN, which included me
Though it didn't disclose the figure in the press release, DJ reports that Roku paid less than $100MM for Quibi's entire library. With most of the company's IP tied up in litigation, this suggests that Quibi's backers will end up with losses ranging into 10-figure territory.
All things considered, it's a depressing, although not unexpected, coda for a company that was doomed before it even launched. During interviews about the project, Whitman awkwardly bandied about buzzwords like "mobile-first", seemingly without realizing that most Americans still drive to work. She insisted that packaging content in 5- or 10-minute "bites" was a revolutionary concept. At the time, we couldn't help but wonder: had she never heard of YouTube? 
And like the blind leading the blind, Whitman and Katzenberg, both of whom staked a tremendous amount of capital on the venture, were taking their buddies along for the ride.
See for yourself:
Tyler Durden
Fri, 01/08/2021 – 10:45