Russia Unironically Chastises US As "Not Up To Modern Democratic Standards"
Russia Unironically Chastises US As "Not Up To Modern Democratic Standards"
Russia has joined the ranks of foreign governments expressing official "concern" for the stability of the US political system after Wednesday's Capitol chaos.
Russia's Foreign Ministry spokeswoman Maria Zakharova told reporters Thursday that the whole episode and surreal images coming out of DC lays bare fault lines in American democracy, according to Russian media.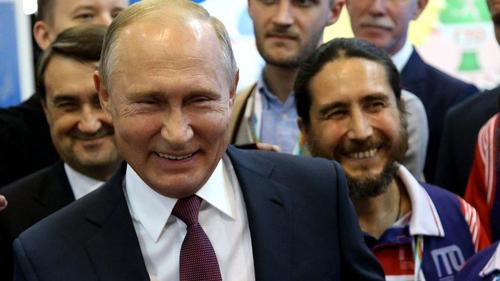 Akin to Chinese state media, now busy having a field day over calling out Washington's hypocrisy and 'double standards', Zakharova mocked the "archaic" American electoral system and underscored the fragility of the United States.
"The electoral system in the US is archaic and does not meet modern democratic standards, creating opportunities for numerous violations, and American media has become an instrument of political struggle," she said. Zakharova expressed Russia's desire that "the friendly American people will experience this dramatic moment in their own history with dignity."
Putin has not personally weighed in, but senior Russian lawmaker Konstantin Kosachyov along with some others have made bold statements. Kosechyov, who is chair of the Russian upper house's foreign affairs committee, posted a statement on Facebook saying:
"The losing side has more than enough grounds to accuse the winner of falsifications – it is clear that American democracy is limping on both feet."
He added: "I say this without a shadow of gloating. America no longer charts a course and therefore has lost all rights to set it – and even more so to impose it on others."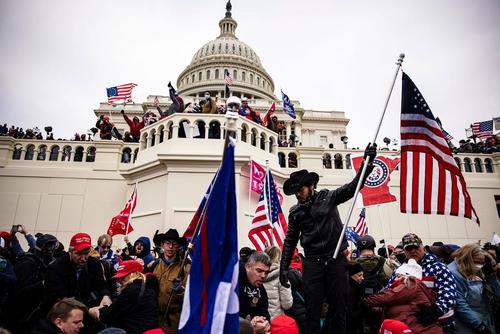 Meanwhile, all the predictable hot takes on how this was somehow 3-dimensional chess master Putin's game plan all along are rolling in….
The political violence yesterday crushed Trump's remaining support.

Pelosi says this is exactly what Putin wanted after telling us for years that his goal was to increase Trump support. https://t.co/HPleFcFQ08

— Max Abrahms (@MaxAbrahms) January 7, 2021
Indeed for Pelosi all roads are perpetually leading to Putin, apparently.
Tyler Durden
Thu, 01/07/2021 – 23:05