Russia Unveils Orion Attack Drone With Missiles For First Time
Russia Unveils Orion Attack Drone With Missiles For First Time
Russia's Defense Ministry has published two calendars for the year 2021, showing the Orion long-range drone, in two forms: strike and reconnaissance versions, according to Russian state news agency TASS. 
"The Defense Ministry of Russia shows the 'Inokhodets' reconnaissance and strike unmanned aerial vehicle," the ministry said in a statement.
The Orion drone (the 'Inokhodets' experimental design work) is a medium-altitude, long-range unmanned aerial system. 
TASS noted that the calendar release is the world's first view of the drone with beam holders under the wings for attaching missiles.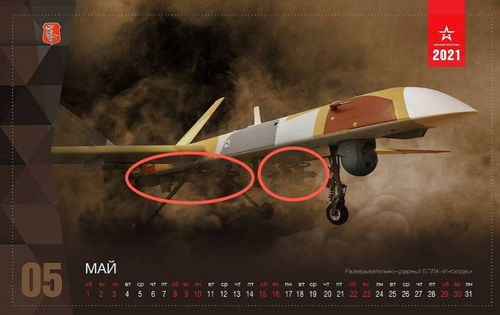 With a maximum take-off weight of 2,000 pounds, the drone has a maximum payload weight of 440 pounds. 
The calendar also shows the Sukhoi Su-57 stealth fighter, the BMPT-72 Terminator tank, the T-14 Armata main battle tank, and other military hardware. 
SU-57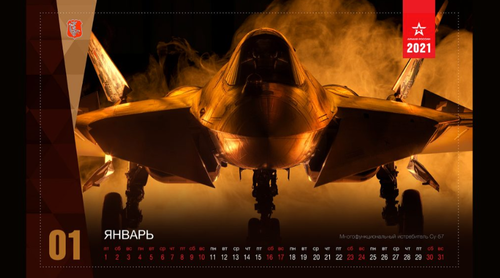 BMPT Terminator
Russia's new weapons are part of Moscow's rapid modernization effort to improve armed forces' combat readiness. 
Besides new drones, fifth-generation fighter jets, and new tanks, Bank of America's aerospace and defense analyst Ronald J. Epstein outlined in a new report on Monday that a great power competition is underway between the US, Russia, and China. 
On the subject of hypersonic weapon development, Epstein wrote the US is following behind the technological curve. 
"The US typically exerts weapons superiority over its adversaries. There is a perception in the defense community that the US has lost some advantage over its near-peers (China and Russia) in hypersonic weapon development," he said. 
Despite the trillions of dollars in taxpayers' monies, President Trump has plowed into the military, Russia and China, at a fraction of the US military budget, are advancing their respective militaries at a much quicker pace. 
The question we ask: Is American exceptionalism in decline? 
Tyler Durden
Tue, 12/29/2020 – 23:05