SBA Is Launching A Third Round Of PPP Loans To Get Cash To Small Businesses
SBA Is Launching A Third Round Of PPP Loans To Get Cash To Small Businesses
At about the same time that even the Democrats are starting to wrap their heads around how unsustainable the lockdowns have been (genius New York governor Cuomo finally capitulated publicly on Twitter just hours ago), small businesses are getting a little more relief.
The Small Business Association announced on Friday that it would be launching a third round of the Paycheck Protection Program (PPP)  this week. The new wave of payments will start with community banks and then eventually transition through larger lenders. The SBA seeks to "address criticism from lawmakers that minority and women-owned businesses did not get enough money during the first two PPP rounds last year compared with bigger businesses," according to Reuters. 
The program will continue to offer funds for things like payroll and rent for small business owners. So far, the PPP has distributed $525 billion.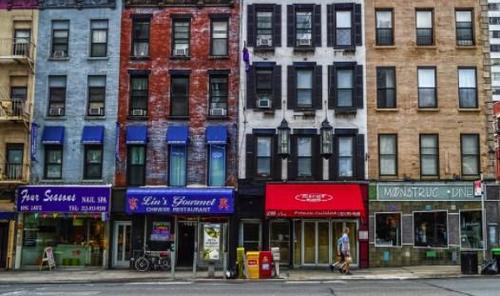 The new wave of payments were authorized by congress last month as part of a new stimulus package. Companies that took money during the first two rounds now have to show a 25% decrease to their revenues. The protections are being put in place to try and combat fraud, despite the fact that they add a new step to the process. Dan O'Malley, CEO of Numerated told Reuters: "It's all great but it's really complicated."
Recall, back in December, we highlighted that 48% of U.S. small businesses felt like they were on the cusp of shutting down permanently. Quoting an Alignable survey, we wrote: "This number jumped from 42% just two months ago, demonstrating how several factors have converged to devastate small businesses: COVID resurgences, forced government reclosures, elevated customer fears, and a surge in online shopping at Amazon and other national ecommerce giants."
We also pulled some devastating quotes from actual small business owners that took part in the survey:
"COVID has raised its ugly head again. I'm a caterer and I've had no work in November and my clients are cancelling for Dec. This is so sad. I have worked so hard to build my business the last 14 years. My business has gone from half a million to not even 200,000. This is devastating for any business."

"COVID closings are killing this country! My business is on hold — no art walks or gallery openings, and I can't even open my studio. Everything's online."

"Because therapeutic massage is so 'up close and personal,' I have only come back to about 40% of my previous clientele. I am afraid that the governor will shut us down again, which will be the end of my business. I also believe the 'ruling elite' does not care about small businesses."
Tyler Durden
Tue, 01/12/2021 – 13:15