Snow In Mid-April – Winter Blast Headed To Northeast 
Snow In Mid-April – Winter Blast Headed To Northeast 
April showers bring May flowers.
Not this time around. Weather models suggest significant snowfall could be seen in higher elevation areas across the interior Northeast. Maybe Old Man Winter is about to put up his last fight for the season (let's hope so).
The Weather Channel's Felicia Combs reports, "snow will be falling across the Northeast to round out the workweek. Mountain snow will add up to feet in portions of the Green Mountains. Elevation will make all the difference in what snow sticks around."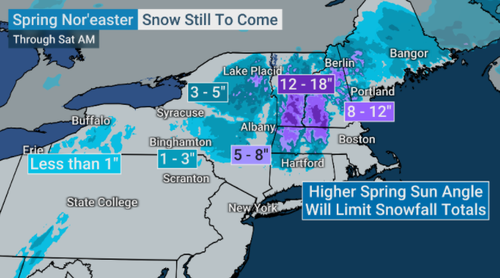 Five states have already published alerts for snow from upstate New York to Maine. A winter storm warning is in effect for Massachusetts, Vermont, New Hampshire, and Maine, where higher elevations could receive upwards of 18 inches.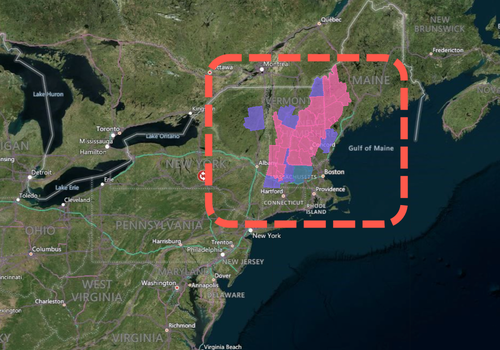 Heading into this weekend, the National Weather Service tweeted: "Which season is it?" 
(1) Snow will taper off across the Northern Plains today. (2) Heavy snow in the Central Rockies lingering through Friday. (3) Flash flooding possible in the Lower MS Valley through Wednesday. (4) High terrain snow in the Northeast Thursday night/Friday.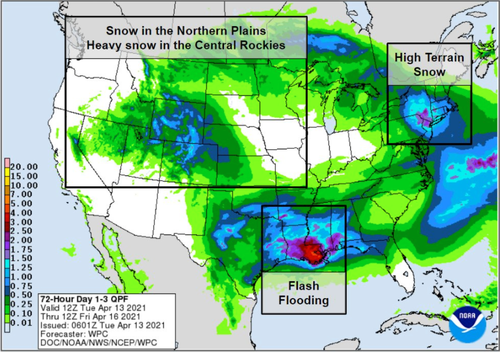 Old Man Winter is not giving up yet (nearly a month into spring) as a new snowstorm approaches the Northeast. 
Tyler Durden
Thu, 04/15/2021 – 16:55