Some Very Good News On COVID Hospitalizations
Some Very Good News On COVID Hospitalizations
According to the official narrative – which we should note increasingly more people distrust, including hospital workers who refuse to be vaccinated –  the number of people hospitalized with Covid-19 in the US has risen to 113,663, or 90% above the peak earlier in the year…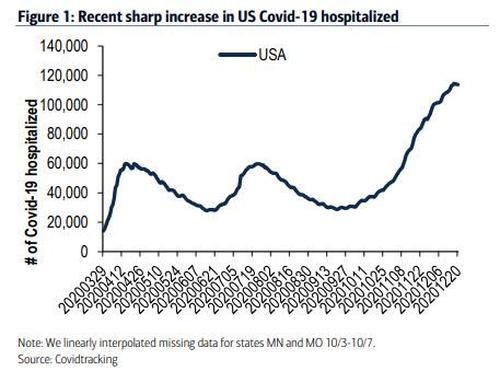 … while the Covid-19 test positivity rate increased to 11.2%, above the summer peak but makes sense about three weeks after Thanksgiving.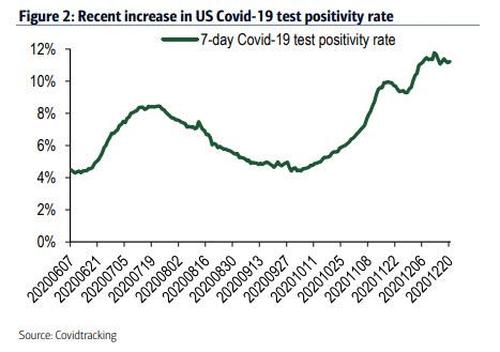 However, as Bank of America notes, the second derivative of hospitalizations continues to moderate with the weekly increase well below 10,000 versus the peak of near 15,000 almost two weeks ago.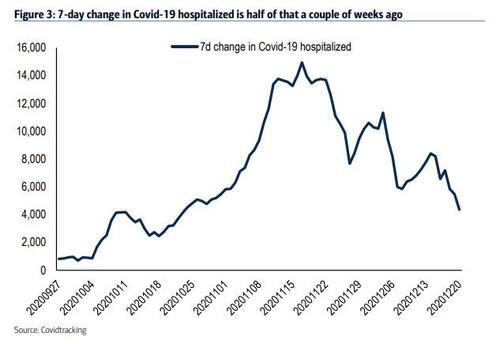 As a reminder, last week we reported why according to Goldman, covid-related hospitalizations are about to tumble, and the latest data is validating this.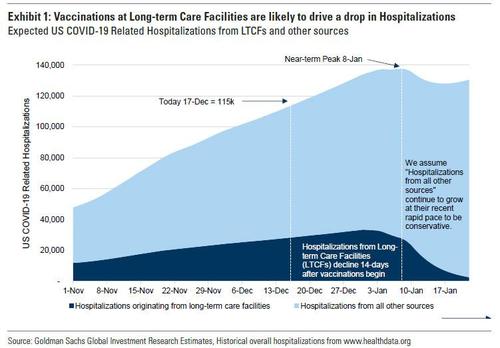 Here, BofA makes another point: not the same hospitals are filling up. This time they tend to be in more rural states where fewer people live and that account for a much smaller share of US economic activity.
As evidence, BofA says it is seeing relatively smaller increases in major cities – such as New York City (Figure 4), Chicago (Figure 6), Houston (Figure 7) and Phoenix (Figure 8)…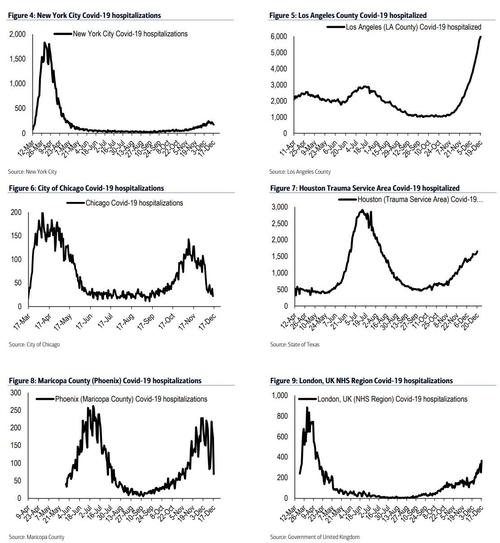 … as they were already hit hard earlier in the year. Same thing in London, by far the largest city in Western Europe (Figure 9).
Ironically, the situation in Los Angeles – one of the most heavily "masked" cities in the US – is deteriorating rapidly.
Tyler Durden
Wed, 12/23/2020 – 17:20