Stocks, Bonds, Gold, & Crypto All Slide As Goldman Sees "New Real Rates Regime"
Stocks, Bonds, Gold, & Crypto All Slide As Goldman Sees "New Real Rates Regime"
Something's changed…
US Treasury yields are now up for 7 straight days – every day in 2021…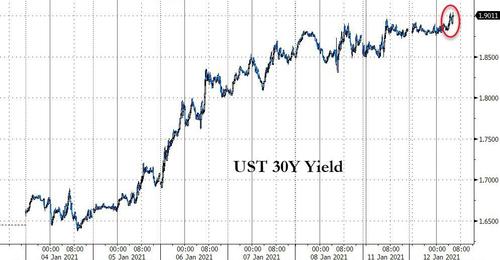 Gold is now fading…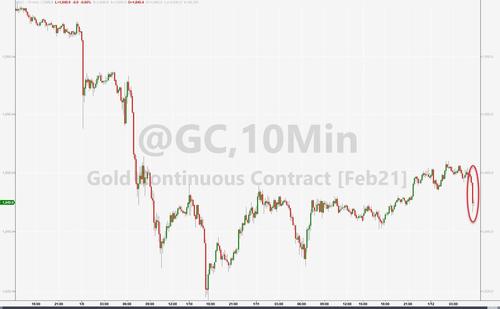 Crypto is rolling over…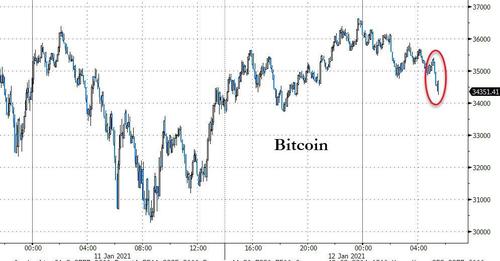 And Stocks have given up overnight gains…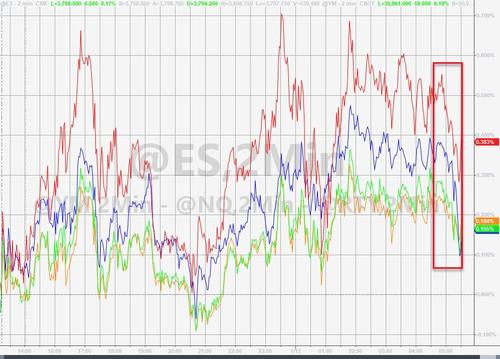 All as real rates have soared higher (and if historical relations are anything to go by, gold has further to fall)…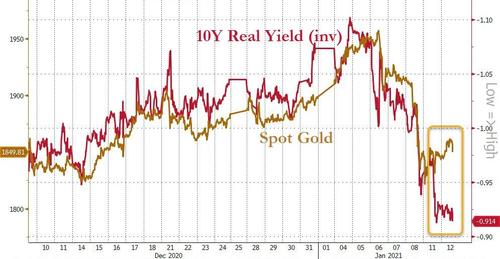 Goldman notes that this is a notable change from 2020, when breakevens and real rates were moving in opposite directions, the current nominal rates increase was driven by both components moving up due to markets pricing higher inflation alongside higher policy rates.
The correlation switch between breakevens and real rates, which our rates team expects to continue for long-term rates, has important implications for cross-asset performance.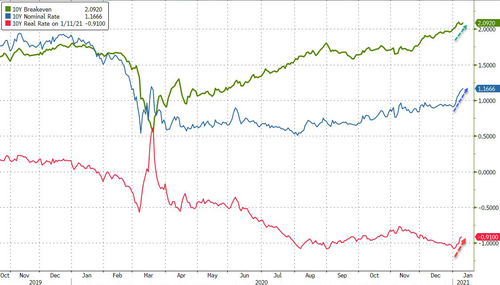 Higher real rates and breakevens are likely to support more 'reflationary assets' such as short-duration value and cyclical equities as well as commodities, which we continue to favor in our asset allocation.
Last 3m sensitivity shows that non-US equity, financials and US small caps tend to outperform with higher nominal and real rates while Nasdaq, high quality credit and Gold might suffer
Tyler Durden
Tue, 01/12/2021 – 08:45