Stocks & Bonds Sink As BLS Website Crash Sparks Inflation Anxiety
Stocks & Bonds Sink As BLS Website Crash Sparks Inflation Anxiety
After China's factory inflation surprised to the upside with the hottest print since July 2018, this morning's US producer price data was highly anticipated and expected to surge to multi-year highs.
And it seems a lot of people are actually interested in how much of their dollar's worth is being eaten away?
Which crashed BLS' website…
Can we make Biden's infrastructure plan $1 trillion bigger so the BLS can update its website pic.twitter.com/0qrGdj670R

— zerohedge (@zerohedge) April 9, 2021
As a reminder, over half of the inputs for the consumer price index calculation is estimated (translation: made up), so why not PPI too.
The wait has sparked some "he who sells first wins" anxiety in stocks…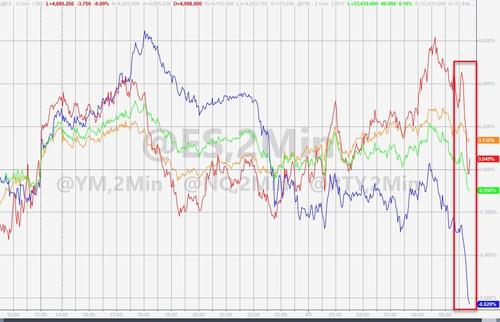 And bonds as yields jump higher…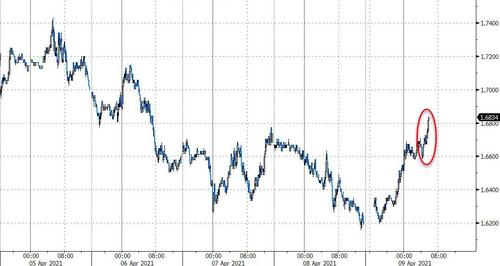 One word… "transitory"…
Tyler Durden
Fri, 04/09/2021 – 08:52