Tesla Is Looking For People To Work On Its Semi
Tesla Is Looking For People To Work On Its Semi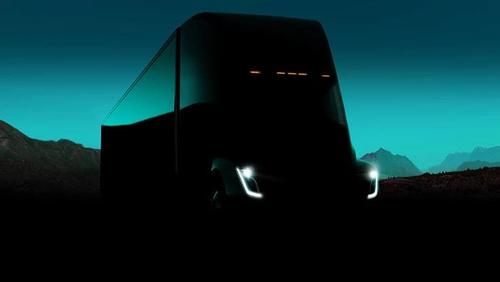 Last week Aurora and trucking giant PACCAR signed a global strategic partnership to bring a self-driving truck powered by the Aurora Driver to market in the coming years.
The partnership is notable because PACCAR, which is one of the largest manufacturers of medium- and heavy-duty trucks in the world, was drawn to startup Aurora. Aurora's co-founder and CEO Chris Urmson headed Google's self-driving division for nearly eight years and is one of the most widely regarded names in the self-driving vehicle space.
While it was inevitable the progress made towards electric and autonomous vehicles would make it from passenger automobiles to commercial trucks, Tesla still has yet to deliver the Semi truck it unveiled back in 2017. Saying it would be delivered in about two years to a customer list that already includes the likes of Anheuser-Busch, FedEx, UPS and Walmart, Tesla announced production delays during its earnings calls in 2019 and 2020, at one point saying low-volume production would begin by the end of 2020.
In June, Tesla co-founder and CEO Elon Musk emailed employees "It's time to go all out and bring the Tesla Semi to volume production," but by late 2020, Tesla's quarterly report only mentioned the Semi Truck twice, saying it was "in development."
As others rush into the space, Tesla appears to be preparing to get the Semi into production. To close out 2020, Tesla posted a manufacturing process engineer job at its Gigafactory in Nevada for the Tesla Semi, according to Elektrek.
With Elektrek noting that Tesla may be preparing a pilot production line in Nevada before moving production to Texas, the posting seeks a candidate that "will help define how Semis are manufactured in Tesla."
Two other job postings related to the Semi also appeared on Tesla's jobs page—a Process Engineering Technician and a Quality Engineering Manager to provide leadership for engineers for the Semi production line.
Other recent rumors regarding the Semi include that Tesla is building four new test vehicles in Nevada to be used for road, durability, and cold-weather testing.
With Tesla slated to report earnings on Wednesday, Musk may finally offer more details about the state of the long-awaited Semi.
Tyler Durden
Mon, 01/25/2021 – 13:37